Federal Law Protects Teens Against Cyberstalking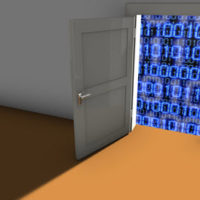 The Internet was created as a source for education known as the "information highway", but has evolved into a mechanism to socialize with others. On the positive side, social media platforms such as Facebook, Twitter, Instagram or Snapchat enable individuals to share their life experiences, share photographs, communicate with others, both known and unknown, and to remain relevant. Unfortunately, however, there is a negative aspect to cyber space, namely: stalking, bullying and "sexting". In today's world, a schoolyard insult battle can be followed by vicious, relentless and demeaning online posting "blasts" that are communicated for amusement purposes to numerous followers on the social media platform. In other instances, the target of the postings may be socially awkward, physically unattractive, racially diverse, new to the school district, or an "other". On occasion, tragedy results, as the defenseless or sensitive target of the relentless hyper-personal postings commits suicide.
Our First Amendment guarantee to freedom of speech creates difficulty in legislating against general Internet ugliness, and, recent case law suggests that at least in civil cases, cyberspace trolls are protected. In the spring of 2018, the U. S. Congress passed the Combat Online Predators Act (COPA), which resulted from the case of a Pennsylvania teenager who endured cyberstalking by the father of one of her friends. If you have been accused of a crime defined in COPA, a defense lawyer who deals with charges of Internet crimes can help you.
COPA Offers Protection Against Cyberstalking
Brian Fitzpatrick (R-PA) introduced the bill that would become COPA in 2017. It makes cyberstalking a federal crime, punishable by up to five years in prison. If the victim of cyberstalking is a minor, the perpetrator is more likely to get the maximum sentence. The bill gained widespread bipartisan support and passed in April 2018 with a majority of 409-2.
In the News
Madison Zezzo's cyberstalking nightmare began in 2013 when she was in the eighth grade. She began receiving messages on social media from Shane Holderer, the father of one of Madison's friends. Holderer was 51 years old when he began harassing Madison online by texting to her sexually explicit messages ("sexting"). When Madison alerted her parents about the sexually explicit messages, they called the police, and Holderer was arrested and eventually convicted of stalking. His sentence included probation and counseling but, unfortunately, the cyberstalking and harassment resumed.
Ultimately, Holderer "sexted" thousands of messages to Madison. After a review of Madison's social media accounts and responding to his messages, a sting operation was conducted and Holderer was arrested after attempting to meet Madison in person. Holderer was eventually convicted of felony stalking charges and sentenced to 18 months in prison.
Contact Gary E. Gerson About Internet Crimes Charges
Although the First Amendment generally protects speech, predatory behavior such as sexting to, harassing, or stalking a minor online is illegal. An experienced cybercrime defense lawyer not only understands your rights but can do everything ethically and professionally possible to uphold them. Contact attorney Gary E. Gerson in Pittsburgh if you have been charged with Internet crime.
Resources:
6abc.com/news/high-school-senior-cyberstalked-by-friends-dad/1967685/
judiciary.house.gov/press-release/goodlatte-applauds-house-passage-of-the-combat-online-predators-act/
6abc.com/cyber-stalking-bill-inspired-by-bucks-county-case/3328445/