Allegheny County Cocaine Dealer Gets 11 Years In Federal Prison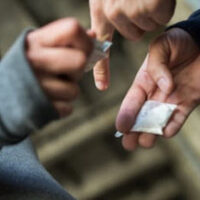 It is possible to get a life sentence in prison for drug crimes, but not just any drug crimes.  While draconian "three strikes" laws have made it so that defendants have been sentenced to life for drug possession, those kinds of sentencing guidelines have received sharp criticism, and prosecutors in Pittsburgh rarely seek to lock people away for decades for simple possession.  Pretrial diversion through drug court is available for many first-time defendants.  Even if you do not get your charges dropped after completing drug court, there is a big difference between the consequences for drug possession, on the one hand, and the most serious drug crimes, such as drug trafficking, on the other.  If you did nothing wrong but walk down the street with a baggie of what you thought was meth in your pocket (even though it might contain fentanyl), you still need a criminal defense lawyer, but you can probably avoid a lengthy prison term.  If the quantity of drugs in your possession is big enough to measure in pounds or kilograms, however, you will need the help of a Pittsburgh felony drug charge lawyer.
The Long Wait Before a Plea Deal Takes Effect
Defendants plead guilty in more than 90 percent of federal cases, and while arranging a plea deal is certainly faster than preparing for a trial, criminal cases can be time-consuming even when the defendant pleads guilty.  In the case of the most serious offenses like drug trafficking and violent crime, the defendant might stay in prison without bail the whole time.  Even if you are planning to plead guilty in your criminal case, your lawyer might be able to persuade the court to let you stay free on bail until your sentence begins.  If the court does not agree to allow you to post bail and go free, your lawyer may be able to help you get the time you spent detained before the court handed down your sentence to count toward your sentence.  Therefore, if you were arrested two years ago, and today the court sentences you to five years in prison, credit for time served would mean that you will be free in 2025 instead of 2027.
In the News
Starting in 2015, Jamie Lightfoot, Jr., 29, organized the trafficking of drugs into Western Pennsylvania from other states, including Florida and California.  Suppliers would deliver drugs to Lightfoot's Penn Hills home by recreational vehicle.  In November 2017, police executed a search warrant on Lightfoot's property shortly after the telltale RV parked there.  The search yielded more than $900,000 in cash, as well as 85 pounds of marijuana, 52 kilograms of cocaine and heroin, illegal steroids, and three firearms.  In 2019, Lightfoot pleaded guilty to conspiracy to distribute controlled substances and possession of a firearm in furtherance of a felony.  In February 2022, he was sentenced to 11 years in federal prison.
Contact Gary E. Gerson About Felony Drug Charges Defense
A felony drug defense lawyer can help you if you are facing criminal charges for conspiracy to distribute controlled substances.  Contact the law offices of Gary E. Gerson in Pittsburgh, Pennsylvania about your case.
Sources:
justice.gov/usao-wdpa/pr/jamie-lightfoot-jr-pleads-guilty-running-one-largest-drug-trafficking-organizations
justice.gov/usao-wdpa/pr/penn-hills-cocaine-kingpin-sentenced-11-years-prison