Pittsburgh Area Lawyer Convicted Of Selling Methamphetamine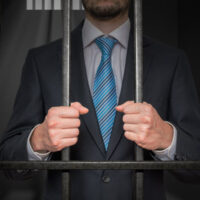 Most criminal cases do not go to trial.  In federal criminal cases, fewer than one in ten defendants pleads not guilty and maintains their innocence all the way to trial.  This is usually because the stakes are so high when the charges involve drug trafficking.  If prosecutors accuse you of selling drugs based on evidence they find at a drug bust, and a jury convicts you at trial, you could be in prison for the rest of your life, either because the prison sentence is decades long and you are already well into adulthood or because the court hands down a life sentence.  Therefore, most defendants plead guilty, especially if a plea deal will reduce their sentence to a fraction of the statutory maximum sentence.  On the other hand, if you are innocent of the crimes of which you are being accused, you should plead not guilty; the law forbids pressuring defendants into confessing to crimes they did not commit.  To get the best possible advice about entering a plea and all other aspects of your case, contact a Pittsburgh felony drug charge lawyer.
Can You Be Acquitted If a Confidential Informant Catches You in the Act?
Investigations into drug trafficking conspiracy cases often involve the use of confidential informants.  These situations occur when one of the conspirators agrees to help law enforcement gather evidence against other participants in the conspiracy, in exchange for reduced charges or even for complete immunity from prosecution.  Informants sometimes secretly record their interactions with conspirators by wearing a wire.  A recording by a confidential informant showing you selling drugs to them can be very persuasive to a jury, but this does not mean that pleading guilty is your only option.  You can only be convicted if investigators and prosecutors respected your rights at every stage of the process.  It is also possible that your lawyer can argue that the recording does not prove that you committed the crime.
In the News
In more innocent times, James France worked as a corporate law attorney in Pennsylvania.  By 2016, though, France was involved with a drug trafficking conspiracy where the conspirators shipped methamphetamine from California to Pittsburgh and other locations in the eastern United States.  The senders would hide the drugs inside candles and teddy bears.  An informant who pleaded guilty early in the case bought drugs from France in a controlled purchase and recorded the interaction.  This triggered a drug bust where police found methamphetamine, heroin, marijuana, and drug paraphernalia, as well as $8,000 in cash. Two other men who were in the house at the time of the drug bust pleaded guilty in 2018.  In 2022, France was convicted of drug trafficking and acquitted of the other charges against him.
Contact Gary E. Gerson About Felony Drug Crimes Defense
A drug crimes defense lawyer can help you if you are being accused of selling controlled substances to a confidential informant.  Contact the law offices of Gary E. Gerson in Pittsburgh, Pennsylvania about your case.
Source:
post-gazette.com/news/crime-courts/2022/03/18/former-lawyer-scott-convicted-meth-dealing-acquitted-related-counts-pittsburgh/stories/202203180114