Man Who Sold Counterfeit Percocet Pills To Overdose Victim Sentenced To Prison For Involuntary Manslaughter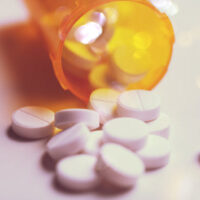 In the 1990s and 2000s, when pharmaceutical companies led doctors and patients to believe that it was safe for most patients to take prescription opioids long term, and that these drugs were freely available, there were plenty of dangers.  Many thousands of people in Pennsylvania and other states became addicted to opioids, and some of these died of overdoses.  When regulators restricted the supply of prescription drugs in an effort to curb what had by then become known as the opioid epidemic, even more dangers emerged, including a new surge in heroin use and an increased demand for prescription opioids.  Counterfeit opioid pills sold online, one of the responses to the demand, have their own set of dangers.  They often contain substances other than the ingredients of the prescription drug, often including fentanyl, a synthetic opioid so potent that a tiny amount of it can be lethal.  If you are facing criminal charges involving counterfeit prescription pills, contact a Pittsburgh felony drug charge lawyer.
Can You Get Manslaughter Charges for a Drug Overdose?
It is possible to get charged with involuntary manslaughter if someone to whom you have provided drugs dies after taking the drugs.  One of the most famous cases involves Caleb Smith of Williamsport, who bought what he thought was the ADHD drug Adderall online so he could take it while studying for medical school exams.  The pills happened to be laced with fentanyl, and when he shared them with his girlfriend, she suffered a fatal overdose.  Smith died by suicide in 2016 while the manslaughter case against him was pending.
Smith's case is only the worst-case scenario.  The defendant in this week's story was also charged with drug-induced manslaughter, and he will be out of prison by 2024 at the latest.
In the News
In December 2020, Yosef Alajlouni was had just finished a semester at Shippensburg University.  He contacted Angel Rodriguez Leon on Snapchat and they arranged for Rodriguez Leon to sell Alajlouni some counterfeit Percocet pills.  The pills looked just like real Percocet, but they actually contained fentanyl, and Alajlouni's girlfriend found him unresponsive at his house; first responders pronounced him dead.  He was 20 years old.
An investigation revealed that Rodriguez Leon's Snapchat account advertised a variety of drugs, including cannabis, MDMA, LSD, and oxycodone.  His Snapchat account also showed that he had saved Alajlani's obituary.  Rodriguez Leon, 22, pleaded guilty to one count each of drug trafficking and involuntary manslaughter.  In March 2022, he received a sentence of 364 days to one year and 364 days.
Contact Gary E. Gerson About Drug Crimes Defense
You can get life in prison for drug trafficking, but that is only the worst-case scenario.  A drug crimes defense lawyer can help you decide when to remain silent and when to cooperate with law enforcement in order to get the best possible outcome of your case.  Contact the law offices of Gary E. Gerson in Pittsburgh, Pennsylvania about your case.
Sources:
pennlive.com/news/2022/03/carlisle-man-gets-year-in-prison-for-role-in-college-students-overdose-death.html
pennlive.com/news/2021/09/carlisle-man-charged-in-overdose-death-of-shippensburg-university-student.html