Chester Springs Man Pleads Guilty To Hacking College Computer Networks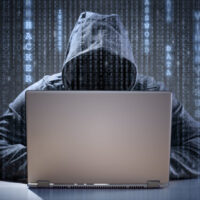 Data breaches are a nightmare for businesses.  When someone hacks into the computer network of a company and steals the personal identity information, bank account numbers, and credit card numbers stored on computers belonging to the network, the financial losses can be enormous.  The customers and employees whose data got stolen can sue the company over the financial losses they incurred as a result of the identity theft, since it is companies' duty to maintain adequate cybersecurity to protect the information stored on their computer networks.  Even if the companies responsible for the computer networks can be liable for damages in data breach lawsuits in civil court, the only people who can get criminal penalties for hacking computer networks are the hackers themselves and anyone else who uses the stolen data for illegal purposes.  If you are facing criminal charges for hacking, contact a Pittsburgh internet crime lawyer.
Defendant Attempted Unsuccessfully to Steal Tax Refunds From Victims
While a data breach at any place of business can cause financial damage to a lot of people, data breaches at colleges and universities are especially damaging.  Every student at the college has a university email address which they are required to use when submitting assignments and communicating with faculty and staff.  When hackers can access student email accounts through phishing scams where they fool students into typing their passwords, the hacker can easily use the email account to impersonate the student and steal other financial information.  The defendant in this week's news story illegally accessed student email accounts, but he did not succeed in his efforts to use the stolen information for his financial gain.
In the News
Starting in November 2017 and continuing until January 2018, Timothy Spillane of Chester Springs hacked into the computer networks of two colleges in the Philadelphia area.  He was able to access about 25 email accounts connected to the colleges, some of which belonged to students and others to staff members.  He was able to obtain the W-2 tax forms of some of the victims, and he attempted to file 2017 tax returns on their behalf, so that he could receive their tax refund money.  Toward this end, he set up bank accounts, phone accounts, and new email accounts in the victims' names.  When he tried to file income tax returns in the victims' names, he was unable to provide accurate information about their taxes from the previous year, and he got caught.  In January 2022, Spillane, 39, pleaded guilty to accessing a computer network without authorization.  It is unclear whether he had also received additional charges but had them dropped as part of a plea deal.
Contact Gary E. Gerson About Internet Crimes Defense
An Internet crimes defense lawyer can help you if you are facing criminal charges for hacking, data theft, identity theft, online harassment, or another Internet crime.  Contact the law offices of Gary E. Gerson in Pittsburgh, Pennsylvania about your case.
Source:
justice.gov/usao-edpa/pr/chester-county-man-pleads-guilty-hacking-area-college-computer-networks