Laurel Highlands Teacher Faces Charges For Wiretapping After Recording Conversation With Student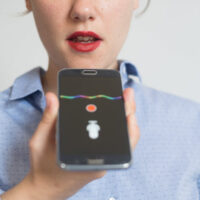 Today's high school students have lived their entire lives in an era where it is easy to record audio and video on their phone.  Their parents' computer files probably contain audio recordings of their first words and preverbal infant vocalizations.  Family members have recorded virtually every moment of their lives, from their toddler tantrums to their teen tantrums, and if they are lucky, their parents have kept these videos safely stored on their own devices and perhaps only shared the unambiguously endearing ones in What's App groups consisting exclusively of close family members.  If they are unlucky, their parents uploaded their videos to social media; somewhere, a young man named David is trying to live down the fact that, when he was a little boy, his parents filmed him acting silly as they drove him home from a dentist's appointment where he had received nitrous oxide and then posted the video on YouTube.  The young generation doesn't know what it's like not to be filmed, but everyone, young and old, has a right not to be recorded without their consent.  If you are being accused of illegally recording or sharing audio or video content, contact a Pittsburgh Internet crimes lawyer.
Pennsylvania Wiretapping Laws
In Pennsylvania, wiretapping is a third-degree felony, which means that its penalties include a sentence in state prison.  The crime of wiretapping includes recording or intercepting oral communication that takes place in person, on the phone, or through an electronic device.
In the News
Ashley Kolesar is a high school teacher in the Laurel Highlands region.  She drew the disapproval of her employer when, between September 2022 and January 2023, she exchanged more than 6,000 text messages with a 17-year-old male student from the school where she teaches.  The fact that she communicated extensively and on a personal level with a student is not why she is facing criminal charges. Instead, her legal troubles stem from the fact that she allegedly recorded her conversations with a 15-year-old student without the victim's knowledge.  The subject of the recorded conversations was the 15-year-old student's wishes and efforts to improve his grades.  Kolesar then allegedly sent the recordings of her conversations with the 15-year-old student to the 17-year-old student.  She is facing criminal charges for criminal use of a communication facility, intercepting communications, and disclosing intercepted communications; all three charges are felonies.  The school district has placed Kolesar on administrative leave while the case against her is pending, but she is currently still employed with the school district.  These charges come as a result of an investigation that lasted several months.
Contact Gary E. Gerson About Wiretapping and Other Internet Crimes
In some circumstances, sending text messages and voice notes can, by itself, constitute a crime.  A criminal defense lawyer can help you if you are facing criminal charges for wiretapping or other communication-related offenses.  Contact the law offices of Gary E. Gerson in Pittsburgh, Pennsylvania about your case.
Source:
pennlive.com/news/2023/02/pa-teacher-facing-felony-charges-for-inappropriate-relationship-with-student-wiretapping.html