Is It Worthwhile To Post Bail?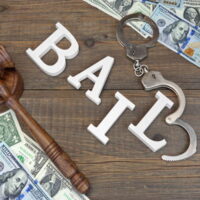 It is a commonly held misconception that you are only allowed to make one phone call from jail.  In fact, in an environment where everything you say can and will be used against you, it is to prosecutors' advantage if you make multiple phone calls and go into details about the events and emotions leading up to your arrest.  You can and should, however, talk to a lawyer; everyone has the right to a criminal defense attorney, whether or not they can afford to pay for legal representation.  Where money does make a difference is when it comes to posting bail.  The court sets a bail amount based on the nature of the charges and on the judge's assessment of how likely you are to disappear, tamper with evidence, or attempt to intimidate witnesses, but whether you can pay the bail amount depends on your financial circumstances.  The unfair result is that billionaires facing charges for murder walk free while people charged with drug possession stay in jail for weeks because their family and friends cannot put together the $5,000 they need for bail.  If you are being charged with a crime, whether or not the court has offered you the option of posting bail, contact a Pittsburgh criminal defense lawyer.
Get Out of Jail Now and Worry About Justice for All Later
If the court gives you the option to post bail and to be free until your trial or sentencing hearing, you have everything to gain by taking the opportunity.  Staying on the right side of the law while free on bail can persuade the court of your commitment to leading a law-abiding life, even if you plead guilty to your current charges.  This can cause the judge to give you a lighter sentence than he or she would have given you otherwise.  Likewise, when you are in your own home, even if you are on house arrest or wearing a GPS monitor, you can think more clearly about your case and, with the help of your lawyer, you can present better defenses at your trial or be more confident in your decisions regarding a plea deal.
In the News
If you think of Meek Mill primarily as a rapper, this is a sign of your age.  For the past few years, his most public actions have been efforts to reform the criminal justice system, including its probation and bail aspects.  Mill served a prison sentence for a probation violation, and the experience led him to devote his efforts to helping others who, like him, got caught up in a cycle of probation and incarceration but who lacked the resources that he had to stand up against unfair accusations and punishments.  This December, Mill posted bail for 20 women detained in the Riverside Correctional Facility in Philadelphia, so that they could spend the Christmas holidays with their families.
Contact Gary E. Gerson About Criminal Defense Cases
A criminal defense lawyer can help you if you are being detained in jail and have the opportunity to post bail.  Contact the law offices of Gary E. Gerson in Pittsburgh, Pennsylvania about your case.
Source:
kake.com/story/48033964/rapper-meek-mill-pays-bail-for-20-women-so-they-can-spend-the-holidays-at-home