Pittsburgh Man Sentenced To 57 Months In Prison For His Role In Drug Trafficking Conspiracy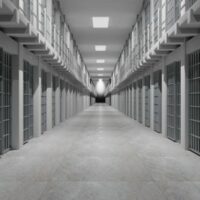 57 months doesn't seem like such a long time until it does.  If your child is 57 months old, you have probably long since stopped calculating your child's age in months.  On three-day weekends, car dealerships offer promotions where you can buy a car for little or no down payment and pay off your car loan over the course of approximately 57 months.  As for whether 57 months in prison is a long sentence depends on what the alternative is.  If you get charged with drug trafficking, the possibility always exists of a prison sentence so long that you would have to count it in years instead of months.  A Pittsburgh drug crimes defense lawyer can help you get your charges dropped or reduced, or else negotiate a plea deal or be acquitted at trial.
Drug Trafficking Laws in Pennsylvania
In drug crimes cases, there is possession, and then there is everything else.  Simple possession is when the defendant possesses a small quantity of a controlled substance, just enough for a few doses.  If the quantity of drugs found in your possession is more than enough for a few doses, you could get charged with drug distribution or drug trafficking.  Many times, drug trafficking charges go by the name "possession with intent to deliver."  This means that, not only can you get drug trafficking charges if you get caught selling or transporting a large amount of an illegal substance, but you can also get charged with possession with intent to deliver if you simply have the drugs with you.  The prosecution will try to convince the jury that you intended to sell the drugs, even if the only evidence pointing to this interpretation is how much you had of the controlled substance.  Possession with intent to deliver is a felony, punishable by a prison sentence.
In the News
In November 2020, Rico Taylor of Pittsburgh was sentenced to 57 months in prison, followed by three years of probation, for his role in a drug trafficking operation.  Taylor was one of 36 defendants charged with drug crimes after an investigation into the Darccide/Smash 44 (DS44) gang, with authorities suspected of trafficking illegal drugs to Pittsburgh's South Side neighborhood.  Taylor was arrested in 2019 and accused of supplying heroin, fentanyl, and crack cocaine to Christopher Highsmith, who allegedly played a leading role in the trafficking operation.  He pleaded guilty and received a sentence of four years and nine months in federal prison, after which he must remain on probation for 36 months.
Contact an Attorney for Help
If you get charged with drug possession with intent to deliver, your case can go any of several ways, and a Philadelphia drug crimes lawyer makes all the difference.  Contact the law offices of Gary E. Gerson about your case.
Source:
triblive.com/local/pittsburgh-man-gets-4-years-for-supplying-heroin-fentanyl-to-south-side-street-gang/