Yes, It Is Still Possible to Get Arrested for Marijuana Possession in Pennsylvania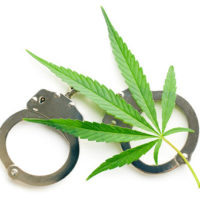 Pennsylvania has recently enacted statutes regarding medical marijuana ("cannabis") usage and possession. However, unlike states such as Colorado, California or Washington, Pennsylvania's new marijuana laws do not legalize or otherwise permit recreational users to smoke marijuana in "leaf" form regardless of an individual's age. Case in point: in recent months, officers from a roving DUI task force in the Pittsburgh suburbs filed charges against as many individuals for possession of marijuana and drug paraphernalia as they did for DUI.
Accordingly, illegal marijuana possession for recreational use remains classified as a serious misdemeanor offense in Pennsylvania that carries potentially significant penalties and collateral consequences that may have a negative impact on future employment, educational or financial opportunities, including a permanent record of criminal conviction, or a suspension of driving privilege as mandated by PennDOT.
What Pennsylvania Law Says About Marijuana Possession
Since 2016, Pennsylvania has been among the few states that allow for compassionate use of cannabis for medical purposes. As of May 2018, medical cannabis dispensaries may sell whole plants, cannabis pills, and topical preparations but not ready-made cannabis edibles. Likewise, patients may ingest cannabis by preparing it in a food or beverage, and they may vaporize it, but they may not smoke it. However, only people with a valid state-issued medical marijuana card can legally possess cannabis in Pennsylvania. The law also protects caregivers for officially registered medical cannabis patients from arrest for cannabis possession. For everyone else, cannabis possession remains a crime.
In the News
The North Hills DUI Task Force, which has been patrolling the northern suburbs of Pittsburgh in search of drunk drivers for 17 years, arrested four people this summer; two of those arrests were for marijuana possession based on police detecting an odor of raw or burnt marijuana after conducting the initial traffic stop.  Here are some highlights of the Task Force's work so far this year.
Police stopped 52 cars on suspicion of DUI or for other traffic violations.
Police performed field sobriety tests on three drivers, leading to two arrests.
They arrested two people for possession of marijuana. Each person was in possession of only a small amount of the drug.
They issued 11 traffic tickets for violations unrelated to DUI.

Contact Gary E. Gerson About Marijuana-Related Charges
Although the laws on medical marijuana possession and use in Pennsylvania have changed recently, it remains illegal to possess or use marijuana for personal and recreational purposes. Despite recent polling that reflects a national trend toward approving legalization of marijuana for recreational use, and the fact that numerous states have pending legislation for legalization for personal and recreational use, do not underestimate the potentially far-reaching penalties and collateral consequences that will result from a conviction for possessing marijuana in Pennsylvania. If you have been charged with marijuana possession, you need a lawyer who understands your rights and how to protect them. Contact the Law Offices of Gary E. Gerson about your misdemeanor marijuana possession case.
Resources:
triblive.com/local/allegheny/13866689-74/roving-north-hills-dui-patrol-stops-52-vehicles-for-traffic-violations-2
mpp.org/states/pennsylvania/summary-sb-3/