You Can't Get Bailed Out of Jail If You Are a Danger to the Community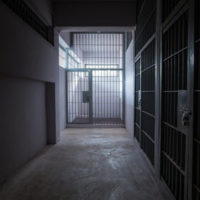 Conditions of bail are to be reasonable not punitive, and to ensure that an accused will appear for trial.
A familiar plot point in TV shows and movies such as 25th Hour, starring Edward Norton, involves an arrested individual waiting in jail "to make bail".  Struggling family members draw on their savings, post collateral, or borrow money from friends to "bail out" the accused. Unfortunately, a significant portion of individuals who are arrested are not released "on bail" while awaiting trial. For example, in cases involving charges of first degree murder, there will be no bail. In other cases that involve violent or serious felonies such as aggravated assault, sexual assault, drug trafficking, crimes involving children or senior citizens, or firearms violations, the presiding judge has vast discretion and will consider a number of factors in determining whether to permit a defendant to post bail and be released from jail. Those factors may include, but are not limited to: the nature of the alleged offense or offenses, the personal characteristics of the accused, whether the accused is employed or financially responsible for others, whether the accused has prior involvement in the criminal justice system, whether the accused has issues involving alcohol or drug abuse and may need inpatient rehabilitation, whether the accused has a mental health diagnosis, whether the accused presents a risk of harm to the community, whether the accused has strong ties to the local community, or whether the accused present a risk of flight pending trial.
What Is Bail?
Bail is the set of conditions set by a judge with which an arrested accused must comply while waiting fo trial. Depending upon the applicability of any of the factors set forth in the preceding paragraph, a judge may deny release an accused on his or her own recognizance (ROR) or on an unsecured, non-monetary bond.  In either scenario, the accused is not required to post money as a condition of release. In the alternative, the judge may set an extremely high monetary bail that an accused cannot afford and results in an accused remaining incarcerated in jail until the trial.
In the News
Adnan Pehlivan, the owner of Istanbul Sofra restaurant in Pittsburgh, has been in jail since May, when he was arrested for stalking, burglary, and sexual assault. He allegedly followed three women home from a bar on May 15, broke into their house, and sexually assaulted them; he allegedly raped one of the women while she was asleep. Pehlivan's attorneys have sought to have him released on bail, but courts have denied his conditional release three times. On July 31, Common Pleas President Judge Jeffrey Manning ruled that Pehlivan presented a danger to the community because of the violent and serious nature of the crimes with which he has been charged. By doing so, the judge rejected the argument by Pehlivan's attorneys that he was a civic-minded person, and apparently did not find a series of supporting photographs of Pehlivan with the Mayor of Pittsburgh and a county executive to be compelling.
Contact Gary E. Gerson About Felony Charges
An effective and experienced criminal defense attorney has the experience to know the rules of criminal procedure and ability to assist individuals accused of committing crimes at each and every stage of a case, including, but not limited to: pre-arrest and investigation phases that may involve requests for interviews by police or other law enforcement officials, a surrender to authorities after charges have been filed, and negotiating recommendations for or modifications of bail. Contact our Pittsburgh criminal defense attorney at the Law Offices of Gary E. Gerson if you have been contacted by police or other law enforcement officials, charged with a violent or serious crime, or arrested, and have been denied a bail or are the subject of unreasonable conditions of bail.
Resource:
triblive.com/local/allegheny/13926568-74/bail-denied-a-third-time-for-pittsburgh-restaurant-owner-charged-in-sex