Fayette County Man Pleads Guilty In Federal Court To Internet Sex Crimes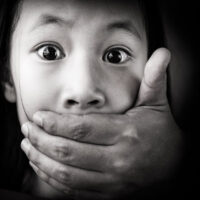 Your high school civics teacher was right that most of the laws that affect your daily life are state laws.  From the dos and don't of cannabis consumption to the definition of distracted driving and the age at which a teenager is too old for juvenile court, many laws vary substantially from one state to another.  Case in point, if the folks in New Jersey ever wanted to give Pennsylvanians a taste of our own medicine for all our Schadenfreude about the Garbage State and the Armpit of America, all they would have to do would be to drive across the border and rub it in our faces that getting a DUI in New Jersey does not give you a criminal record.  Most crimes listed in each state's criminal codes are also considered crimes under federal law.  Why, then, do some criminal cases go to federal court, while others go to state court?  In many cases, federal investigations into illegal online activity lead to federal criminal charges.  If you are being charged with federal crimes for online solicitation or possession of illegal images, contact a Pittsburgh internet sex crimes defense lawyer.
Why Do Internet Sex Crime Cases Go Through Federal Court?
The federal government has the right to prosecute any crime it chooses to prosecute, but in most cases, it lets the state where the alleged crime occurred pursue the case.  A criminal case is most likely to go to federal court if it involves a federal employee, a federal building, or tribal land.  For financial crime cases where the federal government suffers financial harm, such as Medicaid fraud or COVID relief funding fraud, the federal government will also be involved.  Likewise, investigations undertaken by federal agencies such as the FBI and DEA also lead to federal criminal cases, as do cases where defendants, contraband, or information cross state lines in furtherance of the crime.
In the News
In May 2023, Sean Ryan McKenzie of Perryopolis pleaded guilty in federal court to Internet sex crimes.  McKenzie was arrested in March 2022 after an investigation by Project Safe Childhood, a Department of Justice initiative, received tips that more than 200 images of sexual abuse of children had been uploaded from a certain account.  Investigators traced the account to McKenzie's home address, where they found additional illegal images on his phone and a zip drive.  McKenzie later confessed that he had induced two different minors to pose for illegal images, which he later distributed online.  McKenzie, 38, will have a sentencing hearing in August.  The maximum penalty he could face is life in prison.
Contact Gary E. Gerson About Federal Sex Crime Cases
No matter the alleged crime, you always have the right to representation by a defense attorney.  A criminal defense lawyer can represent you in criminal court if you are facing federal charges for Internet sex crimes.  Contact the law offices of Gary E. Gerson in Pittsburgh, Pennsylvania about your case.
Sources:
triblive.com/local/westmoreland/former-state-trooper-pleads-guilty-to-federal-child-porn-charges/
justice.gov/usao-wdpa/pr/perryopolis-man-pleads-guilty-charges-involving-sexual-exploitation-minors