Bucks County Woman Convicted Of Financial Crimes For Financial Abuse Of Elderly Father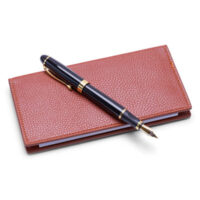 Elderly people are among the most vulnerable when it comes to fraud and financial scams.  The stereotype of financial abuse of the elderly is a lonely senior who has no family members living in town and who responds to a friendly email from a stranger.  The new friend sends frequent correspondence, complaining of financial troubles, and the victim is happy to send money, in part because he or she is so happy to have a friend to talk to.  Before long, the elderly victim has sent many thousands of dollars to the new friend and perhaps even given the friend access to the victim's bank accounts.  This is just one of the many forms that financial abuse of the elderly can take, though.  It is possible to get criminal charges for financial exploitation of your own family members, even in situations where they have authorized you to access their money.  If you are facing criminal charges for financial abuse of a family member, contact a Pittsburgh white collar crime lawyer.
Financial Crime Can Happen Within the Family, Too
For some families, having a younger relative assist an elderly one with financial decisions is an effective protection against financial abuse in the form of romance scams and fraudulent or risky investment opportunities.  In some cases, an elderly person will sign a power of attorney, in which the elderly person (the "principal" in the power of attorney relationship) authorizes his or her son, daughter, niece, nephew, sibling, or grandchild (the "agent" in the power of attorney relationship) to make financial transactions and decisions on the principal's behalf.  Family members are not the only people you can name as agents in a power of attorney document, and old age and ill health are not the only reasons that people sign powers of attorney.  You can also use them in a business context or to give someone the right to act on your financial decisions in the United States while you are traveling abroad.
In the News
When Diane Rohrman's mother died in 2016, Rohrman's father signed a power of attorney designating her as his agent and giving her access to his financial accounts.  Over the next three years, Rohrman caused her father to incur at least $92,000 in financial losses.  She wrote more than 100 checks to herself from his account and used his account to pay her own expenses electronically and by check.  Rohrman's father discovered the financial abuse in 2019 and reported it to the police, leading to criminal charges for Rohrman, who pleaded not guilty.  In December 2022, Rohrman, now 49, was convicted at trial of theft, identity theft, computer trespass, and access device fraud.
Contact Gary E. Gerson About Financial Crime Cases
A criminal defense lawyer can represent you in criminal court if you are facing criminal charges for defrauding an elderly family member or pressuring your family member to spend money on you.  Contact the law offices of Gary E. Gerson in Pittsburgh, Pennsylvania about your case.
Source:
abc27.com/pennsylvania/pennsylvania-woman-convicted-of-stealing-169k-from-elderly-father/