You Still Need A Defense Lawyer, Even If You Are Already Serving A Prison Sentence For Something Else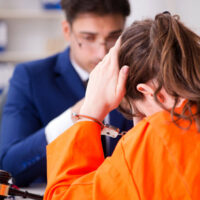 The three main characters of the movie O Brother, Where Art Thou have escaped from prison, confident that they can get home to their families without getting caught.  In one scene, where it appears that they have been recognized as escaped prisoners, John Turturro's character Pete lashes out at the others, saying that he was two weeks away from finishing his sentence, and if he gets caught, he will have to spend years behind bars.  It is possible to get your prison sentence extended if you get convicted of a separate offense (even if it isn't for an escape attempt) while you are already serving a sentence for a separate crime.  No matter your prior history of criminal convictions, and even if you are already incarcerated, you have the right to due process, including the right to representation by an attorney.  If you are being accused of dealing drugs while incarcerated, contact a Pittsburgh felony drug charge lawyer.
The Rise and Fall of Shot Boyz
In the spring of 2020, federal agents partnered with local law enforcement in Pittsburgh, Latrobe, and Wilkinsburg to uncover a drug trafficking conspiracy that was responsible for an influx of fentanyl and other drugs into Westmoreland County.  Using wiretaps to gather enough evidence to secure arrest warrants, the authorities arrested 26 people in August 2020.  The defendants ranged in age from 20 to 46, and most of them were members of a drug trafficking operation called Shot Boyz.  One of them had recently completed a prior prison sentence, during which he allegedly conspired to sell other drugs.
In the News
In 2017, Seth Lindsey of Pittsburgh was serving a prison sentence for conspiracy to sell more than 100 grams of heroin; the court found that he had used minors as accomplices in distributing the drug.  While serving his sentence, he conspired to sell K2, a synthetic cannabinoid listed as a Schedule I controlled substance.  In 2019, Lindsey was released from prison and began serving the supervised release portion of his sentence.  In the summer of 2020, Lindsey was one of the 26 defendants arrested in connection with the Shot Boyz drug distribution network in western Pennsylvania.  He was charged with conspiracy to distribute fentanyl, conspiracy to distribute Schedule I synthetic cannabinoids, and violating the terms of his supervised release.
In March 2022, Lindsey, 27, received a sentence of 39 months in prison.  After he completes his sentence, he must serve six years of supervised release.  The Department of Justice press release did not indicate whether Lindsey had pleaded guilty or not guilty to these charges.
Contact Gary E. Gerson About Drug Crimes Defense
You have the right to have a defense lawyer represent you if you are facing criminal charges, even if you are already in prison.  A drug crimes defense lawyer can help you if you are facing criminal charges for participating in a drug trafficking conspiracy.  Contact the law offices of Gary E. Gerson in Pittsburgh, Pennsylvania about your case.
Sources:
justice.gov/usao-wdpa/pr/pittsburgh-man-sentenced-3-years-drug-law-violations
triblive.com/local/westmoreland/feds-accuse-25-of-being-part-of-fentanyl-trafficking-ring-tied-to-shot-boyz-gang-latrobe-drug-dealing