Mother And Daughter Plead Guilty To Defrauding Pennsylvania Department Of Education Out Of More Than $2 Million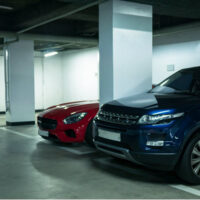 Fraud can take many forms, from the email scams where the defendant plays on the victim's sympathies and convinces them to send the defendant money for a purported emergency to deceptive business practices where the false advertising is so egregious that it crosses over into illegal territory.  In a substantial portion of fraud cases, however, the fraud takes the form of filing false claims with a publicly funded entity, making American taxpayers in general the victims of the fraud.  For example, doctors in multiple states have been convicted of billing Medicare and Medicaid for services that were medically unnecessary or that were never performed at all.  The identity of the victims of fraud do not tend to affect the penalties for a fraud conviction, except in the case of financial abuse of the elderly, but the amount of money fraudulently obtained does, as does the defendant's prior criminal history or lack thereof.  If you are facing criminal charges for defrauding a public entity, contact a Pittsburgh white collar crime lawyer.
Feeding Programs Were Just One Aspect of COVID Relief Fraud
The COVID-19 pandemic and the economic disruptions associated with it left many thousands of people in need of assistance from publicly funded programs, such as unemployment insurance and Supplemental Nutrition Assistance Program (SNAP) benefits, including some people who had never previously been eligible for those benefits.  The United States Department of Agriculture funds the Child and Adult Care Feeding Program, (CACFP), which provides afterschool meals for students and their families during the school year and the Summer Food Service Program (SFSP) provides similar services during the summer.  In Pennsylvania, the Pennsylvania Department of Education (PADOE) administers these programs.  While these programs operated before the pandemic, demand for them has increased in the past three years.
In the News
Tanisha Jackson, 49, lives in Tennessee, and her daughter Paige, 30, lives in Texas, and both mother and daughter have operated food aid programs that receive funding through CACFP and SFSP, but for reasons that the Department of Justice press release did not explain, they have been excluded from participating in these programs in several states.  They operated a non-profit organization called Helping Others in Need (HOIN) in Pennsylvania.  Between 2015 and 2019, HOIN received millions of dollars from CACFP and SFSP, but it appears that Tanisha and Paige Jackson billed these programs for much more food than they actually bought and served to the programs' beneficiaries.  Instead, they spent about $2 million in USDA funds on travel expenses and luxury vehicles, including two Land Rovers, two Maseratis, two Mercedes, a Bentley, a Hummer, and a Porsche.  In May 2022, both women pleaded guilty to conspiracy to commit wire fraud and mail fraud; Tanisha Jackson also pleaded guilty to money laundering.  Paige Jackson could receive up to 20 years in prison, and Tanisha Jackson could face up to 30 years.  Even though they have forfeited $427,000 in assets, they may still be required to pay restitution.
Contact Gary E. Gerson About Financial Crimes Defense
A white-collar crimes defense lawyer can help you if you are facing criminal charges for wire fraud, mail fraud, or money laundering.  Contact the law offices of Gary E. Gerson in Pittsburgh, Pennsylvania about your case.
Source:
justice.gov/usao-wdpa/pr/three-defendants-plead-guilty-fraud-and-money-laundering-conspiracies-targeting