Johnstown Man Pleads Guilty After Authorities Seize 40 Grams of Fentanyl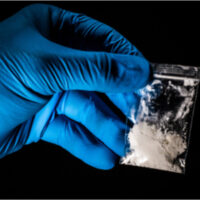 In the past few years, fentanyl has become notorious as the scariest and most dangerous opioid, especially as the focus of media coverage of the opioid epidemic has shifted from oxycodone to heroin to fentanyl.  In 2016, when two famous musicians, Prince and Tom Petty, died from accidental fentanyl overdoses, it was the first time many readers had heard of the drug.  Today, many of the people reading this blog are no more than two degrees of separation from someone who has accidental overdoses on fentanyl.  Two grams of fentanyl is a lethal dose in at least half of fentanyl overdose victims, but many people do not even know how much fentanyl they are taking.  Because the drug is so inexpensive, dealers often add it to more expensive drugs, opioid and otherwise, to maximize their profits.  If you have been charged with possession of fentanyl, contact a Pennsylvania drug crimes defense lawyer.
Supervised Release in Pennsylvania
The defendant in this week's news story must complete four years of supervised release after he finishes his prison term.  In practice, being on supervised release is a lot like being out on parole, but the way that judges assign it is different.  In both cases, you live in your own home, but must follow strict rules and meet with a parole or probation officer at least once per month.  Parole is technically part of a convicted defendant's prison term, except that he spends the part of his sentence where he is out on parole out in the community instead of inside the penitentiary.  For example, a defendant might get a ten-year prison sentence but be eligible for parole after three years; that means that he spends three years behind bars and seven years on parole, and then his sentence is finished.  Supervised release only happens after you finish your prison sentence.  Therefore, the judge gives you a sentence of X years in prison, followed by Y years of supervised release.
In the News
After a 12-month investigation, police caught Leroy George, 51, of Johnstown, in the act of attempting to distribute fentanyl.  After obtaining a warrant, they seized 40 grams of fentanyl from him, as well as $12,000, which Jones admitted were proceeds from selling drugs in Allegheny, Beaver, and Butler counties.  Jones pleaded guilty to charges of conspiring to sell between 40 and 160 grams of fentanyl.  A judge sentenced him to five years in prison, to be followed by four years of supervised release.  If Jones had pleaded not guilty and then been convicted after a trial, his sentence probably would have been longer.
Contact an Attorney Today for Help
Especially now that the courts are moving away from sentencing convicted defendants to long prison terms for drug crimes, sometimes a plea deal involving a reduced sentence is your best option in a criminal case involving drug charges.  Contact Pittsburgh drug crimes lawyer Gary E. Gerson about your case.
Resource:
wjactv.com/news/local/doj-johnstown-man-sentenced-5-years-for-distribution-of-fentanyl
https://www.pittsburghdefenselawyers.com/whitehall-township-man-faces-drug-trafficking-charges-after-probation-officers-finds-drugs-and-paraphernalia-in-his-apartment/