Whitehall Township Man Faces Drug Trafficking Charges After Probation Officers Finds Drugs and Paraphernalia in His Apartment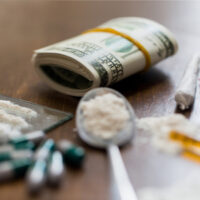 If a judge sentences you to probation, it means that you stay out of jail, at least for now.  It also means that you will be subject to very close scrutiny by probation officers and police.  Violating the terms of your probation can get you a longer prison sentence than you would have gotten for your original conviction.  To make matters worse, the court can make the terms of your probation so strict that you can get incarcerated even for doing things that would otherwise be legal.  For example, your probation can require you to continue to live with your parents as long as you are on probation, even if you are an adult.  It can forbid you to drink alcohol, even if you are over 21 and do not have a car or driver's license, meaning there is little chance that you would drive drunk.  Probation isn't a walk in the park, but it's better than spending months or years behind bars while life on the outside goes on without you.  If you are on probation but feel that the system is treating you unfairly, or if you are facing charges for an offense punishable by probation, contact a Pennsylvania criminal defense attorney.
The Difference Between Drug Possession and Drug Trafficking
This week's news story involves a defendant charged with both drug possession and drug trafficking, but what is the difference?  The legal term for drug trafficking is "possession with intent to deliver," (PWID) which means that the authorities do not have to catch you transporting or selling the drugs to charge you with it.  They simply have to catch you with more drugs than you could possibly consume by yourself.  Even if you only have a small amount of drugs, you can get charged with PWID if you have packaging materials commonly used for distributing drugs.  For example, if you have half and ounce of weed but hundreds of tiny zip-top plastic bags, you can get PWID charges.
In the News
Michael Ohl of Whitehall Township is in jail under $20,000 bail in relation to his November 2019 arrest.  He faces charges for possession of heroin, methamphetamine, and drug paraphernalia, as well as possession with intent to deliver heroin and methamphetamine.  As part of Ohl's probation for a previous conviction, probation officers were free to search his apartment.  During one such probation check, the officers found the drugs and paraphernalia.  The only one of Ohl's roommates who was home at the time said the drugs belonged to Ohl.  When arrested, Ohl said that the drugs and paraphernalia belonged to him, but it is unclear whether he has entered a plea or whether he will be offered a plea deal.
Contact an Attorney Today for Help
Contact Pittsburgh drug crimes attorney Gary E. Gerson to discuss your case if you are facing criminal charges for drug possession or possession with intent to deliver.
Resource:
mcall.com/news/breaking/mc-nws-whitehall-drugs-found-during-probation-check-20191105-e2evhgfghjaebk2t3tbowgc7s4-story.html
https://www.pittsburghdefenselawyers.com/ross-township-man-arrested-with-duffel-bag-full-of-meth-paraphernalia/