Defendant Waives Arraignment After Intentionally Crashing into Another Car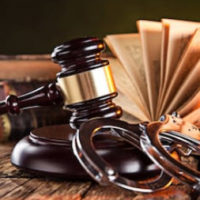 The risks associated with car collisions are so great that you can face criminal penalties for violating some traffic laws, even if you do not cause an accident.  For example, you can go to jail for DUI, with the sentence increasing for each subsequent DUI conviction; a woman in Texas is currently serving a life sentence handed down after her sixth DUI conviction, even though none of her DUI charges involved an accident.  Driving slightly above the speed limit will just get you a traffic citation, but going really fast can get you a criminal case for reckless driving, whether or not you cause an accident.  Needless to say, intentionally causing a car accident is against the law, and it is what the defendant in this week's news story allegedly did, and she has waived her right to an arraignment.  If you are facing criminal charges for a traffic-related offense, contact a Pittsburgh traffic violations lawyer.
What Is an Arraignment
An arraignment is a meeting in court between the defendant and the judge; at the arraignment, the judge informs the defendant of their right to a trial and to representation by a defense attorney.  If the case involves misdemeanor charges, the defendant pleads guilty or not guilty at the arraignment.  If it is a felony case, the judge asks informs the defendant of their rights and then asks the defendant to attend a plea hearing at a later date, during which the defendant will enter a plea.  This is because pleading guilty or not guilty to felony charges is a serious matter, and the defendant should have adequate time to consult a defense attorney about the matter.  If you do not enter a plea, the court considers it as a not guilty plea, and the case moves on to trial.  If you have a lawyer, you can waive your appearance at the arraignment, and if it is a misdemeanor case, your plea will be counted as not guilty.
In the News
Nadejda Reilly of Drums, Pennsylvania is facing charges of aggravated assault in connection to a car crash she allegedly caused intentionally.  On January 7, she was driving near Weatherly, when she decided to crash her car into another vehicle in order to test her faith.  She told police that she was sure that God would take care of her and the people in the other vehicle.  The driver and the passenger in the car Reilly hit were treated for their injuries at a nearby hospital.  Reilly was taken to jail, and her $50,000 bail was revoked; she was not injured in the collision.  Her lawyer submitted the documents to waive Reilly's appearance at her arraignment.
Contact an Attorney Today for Help
When there is more at stake than just paying a traffic ticket, a criminal defense lawyer can advise you on whether to fight the charges or try to get them reduced.  Contact Pittsburgh traffic violations attorney Gary E. Gerson about criminal charges.
Resource:
fayettecountypa.org/DocumentCenter/View/472/Waiver-of-Arraignment-PDF-
yahoo.com/gma/woman-injures-2-allegedly-driving-traffic-test-faith-070851166–abc-news-topstories.html
https://www.pittsburghdefenselawyers.com/dui-traffic-stop-in-frazer-township-ends-in-major-drug-bust/