Is Prison Boot Camp Better or Worse Than Just Plain Old Doing Time?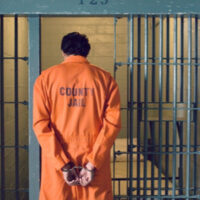 Everyone's prison experience is different.  It depends on several factors, including the crime for which you are being sentenced, any previous convictions you have and, unfortunately, how well-connected you are. Celebrities who have been found guilty or are facing a trial sometimes consult prison coaches who advise them on how to cope with the realities of life in a correctional institution.  There is a whole spectrum ranging from solitary confinement, on the one hand, to minimum security prisons, on the other, the latter being inhabited by work-release program participants and, as Operation Varsity blues continues to unfold, an increasing number of parents of celebutantes.  Some prison sentences are really just a punishment, designed to make you miserable, while others really do aim to put you in a position to live a productive life outside the correctional system after your sentence ends.  The good news is that, if your crime did not involve physically harming someone or trying to physically harm them, you have a better chance of a less punishing sentence.  Even if you decide to plead guilty, a theft crimes defense lawyer can help you ensure that you do not get a punishment that is disproportionate to the crime with which you were charged.
What Is Prison Boot Camp?
When you hear the term boot camp, the first thing that comes to mind is probably the foul-mouthed drill sergeant in Full Metal Jacket.  In fact, the term originally referred to basic training for military recruits.  Now all kinds of programs, from fitness classes to computer coding workshops, include the phrase "boot camp" in their titles.  In the prison system, adult boot camps are short periods of incarceration in a facility similar to a military boot camp.  Participants must follow a strict schedule that includes physical training and very little free time.  The purpose of a correctional boot camp is to reduce recidivism.
In the News
Dasai Bradberry, 17, of Jamestown has been sentenced to 15 to 30 months in state prison; he will receive credit for the 166 days he spent in jail awaiting sentencing.  He was convicted of burglary and theft by unlawful taking for stealing 32 firearms from a sporting goods store in Columbus Township in September 2019.  The prosecutor and Bradberry's court-appointed defense attorney disagreed strongly about an appropriate punishment.  Bradberry's defense lawyer argued for probation, because of Bradberry's youth and his chances of living a productive, law-abiding life during his probation and beyond.  The prosecution argued for state prison because stealing firearms enables violent crime to a greater extent than stealing other items of similar value.  It is likely that Bradberry will spend at least part of his sentence in boot camp.
Contact an Attorney Today for Help
Boot camp is not the worst possible sentence, but probation, pretrial diversion, and being found not guilty are better.  Contact Pittsburgh theft crimes attorney Gary E. Gerson about your theft or burglary case.
Resource:
post-journal.com/news/police-reports/2020/03/city-teen-receives-pa-prison-sentence/
https://www.pittsburghdefenselawyers.com/which-kind-of-prison-would-you-most-like-to-go-to/