Federal Appeals Court Upholds Pennsylvania Man's 33-Year Sentence for Sex Trafficking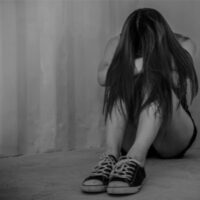 The stereotype about human trafficking is that it involves bringing people into the country illegally and forcing them to work in dangerous conditions for little or no pay.  One famous depiction of human trafficking in the popular media is in the 2004 movie Crash, where the character played by Christopher "Ludacris" Bridges finds a group of Cambodian immigrants who have been trafficked locked in the back of a van and sets them free.  In reality, human trafficking can take a variety of forms; undocumented status and isolation from people with whom he or she shares a common language can make a person more vulnerable to being trafficked, but human trafficking can happen to almost anyone.  Deceit and intimidation are common tactics used to prevent people from escaping from the situation into which they were trafficked.  If you are facing criminal charges related to human trafficking or to incidents that took place while you were a victim of human trafficking, contact a Pennsylvania criminal defense lawyer.
Pennsylvania Laws About Sex Trafficking
According to a Pennsylvania law that has been in place since 2014, human trafficking explicitly includes sex trafficking as a type of human trafficking, in addition to labor trafficking.  In sex trafficking, the traffickers use fraud, violence, or threats to compel the victims to engage in sex work for the traffickers' financial gain.  Sex trafficking is currently a second-degree felony, but a bill considered by the Pennsylvania legislature in 2020 would reclassify it as a first-degree felony.  The bill would also make testimony about trafficking victims' prior history of sex work inadmissible as evidence in criminal trials about sex trafficking.
In the News
Fredrick Brown was serving a sentence in Pennsylvania state prison when he first received his federal charges for sex trafficking.  Prosecutors alleged that he coerced and defrauded a group of young women, one of whom was a minor when she became involved, into working as prostitutes for his financial benefit from 2011 until 2014.  He would transport the victims to hotels, mostly in northeastern Pennsylvania but sometimes also in New York and Virginia, to meet clients.  The youngest victim, who was born in Russia, testified that, when she met Brown, she was 17 years old and homeless.  She said that Brown earned her trust by giving her drugs and promising to keep her safe; he promised to take half of her earnings and let her keep the rest, but he ended up keeping much more.  In his trial, Brown argued that he did not force the women into sex work; he claimed that they chose to engage in this kind of work, as they had done before meeting him.  He was convicted of sex trafficking in 2019 and sentenced to 33 years in federal prison.  He appealed his conviction and sentence, claiming that he did not get a fair trial.  A federal appeals court upheld both his conviction and his sentence.
Contact an Attorney Today for Help
If you have been unfairly convicted of a crime, you have a right to appeal your conviction.  Contact Pittsburgh sex crimes lawyer Gary E. Gerson about your case.
Resource:
https://www.pennlive.com/news/2020/05/violent-pa-pimp-cant-beat-sex-trafficking-convictions-33-year-federal-prison-term.html
https://whyy.org/articles/house-moves-to-tighten-pennsylvanias-human-trafficking-laws/
https://www.pcar.org/sites/default/files/resource-pdfs/legal_guide_to_human_trafficking_in_pa.pdf
https://www.pittsburghdefenselawyers.com/cell-phones-are-often-a-source-of-incriminating-evidence-in-sex-crimes-cases/