Columbia County Home Builder Faces Criminal Charges After Abruptly Closing Business Amidst Unfinished Work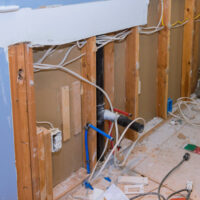 If building or remodeling a house were as simple as it looks on HGTV, then the aisles of Home Depot would be packed with shoppers buying materials for DIY projects.  Except in the case of the simplest repairs, most people do not have the skills to modify their houses, so they rely on home contractors.  Contractors should give an honest and detailed estimate of the timetable and costs of the project before they begin work or collect payment.  Even when you do your due diligence in preparing an estimate and make a sincere effort to adhere to the schedule and budget, it is not possible to predict with perfect certainty how long it will take to finish a project or how much it will cost.  Likewise, in these economic times, you may need to close down your business even while some projects are still pending.  If disgruntled customers have called the police on you after you closed your home contracting business and accused you of fraud, contact a Pittsburgh white collar crime lawyer.
Protecting Yourself From Legal Liability When You Can No Longer Afford to Stay in Business
The decision to close a home contracting company, or any kind of small business, is never easy.  Either way, you incur financial losses; you only decide to close up shop if the financial losses associated with doing so will be less than the financial losses you will incur if you stay in business.  Of course, customers will also feel the pain financially if you go out of business without finishing your existing projects.  If possible, you should keep your business open long enough to wind up your existing work.  If this is not possible, for example, if your own health problems are a factor in your decision to close the business, you should refer the customers to another company to finish their projects.
In the News
Jeff McCreary operated Vision Home Builders in Columbia County, but he closed down the business in April 2022, citing ongoing financial hardships.  Meanwhile, several customers filed complaints, saying that he intentionally left their projects unfinished, causing them to suffer tens of thousands of dollars in losses.  The state issued a warrant for his arrest on suspicion of theft by deception, deceptive or fraudulent business practices, and home improvement fraud.  One customer, Amber Bradshaw, even went to McCreary's office with a reporter and a photographer to confront him about taking her money and disappearing, and the video footage shows a physical altercation.  In connection with this incident, McCreary faces charges for harassment, disorderly conduct, and simple assault.
Contact Gary E. Gerson About Home Contractor Fraud Crimes
A criminal defense lawyer can represent you in criminal court if things did not go your way with your home contracting business and now you're facing charges for home contractor fraud and related offenses.  Contact the law offices of Gary E. Gerson in Pittsburgh, Pennsylvania about your case.
Sources:
pahomepage.com/news/i-team/vision-home-builders-owner-jeff-mccreary-surrenders-to-police/
pahomepage.com/news/i-team/vision-home-builders-owner-jeff-mccreary-charged/