Home Contractor Gets Prison Time For Defrauding Clients In Southwestern Pennsylvania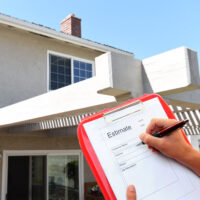 Home remodeling can be a lucrative business, and using your problem-solving abilities to build structures within a house, or even entire houses, is as emotionally rewarding as it is financially rewarding, but to succeed in the home contracting business, you need to have a thick skin about complaints from customers.  Even when you are careful and honest in estimating how much the project will cost or how long it will take, remodeling projects often go over budget or past the original deadline for reasons beyond your control, and customers often give you an earful about it.  Most of the time, it is possible to resolve disputes just by being pleasant and professional and negotiating with the client, and if that is not possible, both parties have recourse to the civil courts to resolve disputes.  Small claims courts often order contractors to reimburse clients for charges they consider unfair, and when large amounts of money are at stake, the dispute might lead to a full-fledged civil lawsuit.  Only in cases where the client alleges that the contractor completely abandoned the project or never intended to finish it does the dispute result in criminal charges for the contractor.  If a customer is accusing you of home contractor fraud, contact a Pittsburgh white collar crime lawyer.
Pennsylvania Home Contractor Fraud Laws
According to Pennsylvania law, the crime of home improvement fraud occurs when a building contractor intentionally makes false statements to a client in order to cause the client to suffer financial losses.  This could include inflating the cost of materials or lying about having the appropriate licenses and insurance to perform the work.  It could also mean collecting a down payment and promising to do a home improvement project but never intending to complete the work.  Home improvement fraud can be a misdemeanor or a felony depending on the amount of financial losses the client or clients suffered because of the contractor's false statements.
In the News
Until early 2022, Bradley Glaspell operated two home contracting companies, Over the Top Roofing and Helping Hands Home Improvement; the companies served Washington and Fayette Counties in Pennsylvania, plus 14 counties in West Virginia.  He was not a licensed contractor, but on his social media pages, he claimed to have a license.  Even worse, he collected down payments from 70 clients and then never returned to do the work.  After an investigation spurred by complaints from clients who had been unable to reach Glaspell since he took their down payments, prosecutors charged him with wire fraud.  Glaspell pleaded guilty in May 2022, and in December, he received a sentence of ten years in federal prison. The court also ordered him to pay more than $500,000 in restitution to reimburse the clients he had defrauded.
Contact Gary E. Gerson About Home Contractor Fraud Cases
A criminal defense lawyer can help you if you are facing criminal charges for home improvement fraud.  Contact the law offices of Gary E. Gerson in Pittsburgh, Pennsylvania about your case.
Source:
justice.gov/usao-ndwv/pr/harrison-county-contractor-sentenced-decade-prison-fraud