Pittsburgh Woman Faces Criminal Charges For COVID Relief Fraud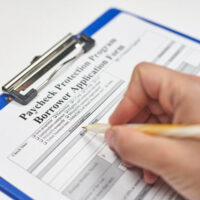 Convincing banks that they can trust you enough to repay the money that you are asking them to lend you is not easy.  After all, if you had that much money lying around, you would not need to borrow.  There is an entire industry dedicated to lending people money now and asking questions later.  Predictably, there are also law firms dedicated to representing clients who inevitably cannot repay the loans they received from predatory lenders, and some that represent creditors in their efforts to do whatever the law will allow to collect as much money as they can on their risky loans.  Meanwhile, there is also a credit repair industry dedicated to advising customers to ask the right questions and say the right things in order to increase their creditworthiness more quickly.  A Pittsburgh woman who worked as a credit repair specialist is facing criminal charges for allegedly filing hundreds of fraudulent loan applications.  If you are facing criminal charges related to loan applications, contact a Pittsburgh white collar crime lawyer.
What Is PPP Fraud?
It now seems like ancient history, but in the spring of 2020, the Small Business Administration issued Paycheck Protection Program (PPP) loans to help businesses cover their expenses, including payroll, for several months, as it was expected that this was how long before restrictions on in-person gatherings would end.  The loans were a response to an emergency situation, and the goal was to issue them quickly.  Therefore, many applicants who received funding were later charged with fraud as investigators discovered that they had falsified information about their businesses, and some even applied on behalf of non-existent or long defunct companies.  Defendants in many states were accused of conspiracy to commit fraud.  Some of the more high-profile cases included defendants who received millions of dollars in funding for non-existent businesses and spent the money on luxury personal purchases.
In the News
Until recently, Virginia Humphries of Pittsburgh worked as a credit repair specialist.  She is now facing criminal charges for bank fraud in connection to allegedly fraudulent applications for PPP loans.  In 2020 and 2021, Humphries allegedly conspired with Matthew Lloyd Parker, Jr., an accountant from Michigan, to submit hundreds of fraudulent applications for PPP loans for small businesses.  The Department of Justice press release did not indicate the total number of applications Humphries and Parker submitted, but 226 of the loans got approved, adding up to more than $14 million in funding.  Humphries and Parker have not yet entered pleas, but if they are convicted, they could face a maximum sentence of 50 years in prison and a fine of $1.25 million.  Most defendants in financial crimes do not receive the maximum sentence, even if they are convicted at trial.
Contact Gary E. Gerson About Financial Crime Cases
A criminal defense lawyer can represent you if you are facing charges for fraud or other financial crimes.  Contact the law offices of Gary E. Gerson in Pittsburgh, Pennsylvania about your case.
Sources:
justice.gov/usao-wdpa/pr/pittsburgh-woman-and-detroit-man-indicted-fraud-conspiracy-and-bank-fraud-charges
wpxi.com/news/local/pittsburgh-woman-accused-falsifying-loan-applications-totaled-over-14-million/NVASYNK6KNBFFIY5KP3CIRJHQ4/