Plea Deal No Longer an Option for School Van Driver Charged with Sexually Assaulting Student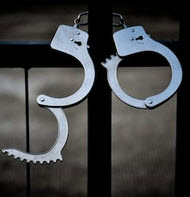 The Constitutions of both the United States and the Commonwealth of Pennsylvania guarantee a presumption of innocence to all persons accused of crimes and a corresponding mandate that the Commonwealth prove each and every element of an alleged crime beyond a reasonable doubt before an accused can be convicted of that crime.  Accused individuals retain the presumption of innocence remains unless and/or until either of two scenarios occur: 1) a guilty verdict is returned after a trial or, 2) he/she enters a guilty plea to one or more of the originally-filed charges.
The presumption of innocence, burden of proof and reasonable doubt are not legal "fictions"; they are living and breathing things.  They are what separate our system of criminal justice from the rest of the world.  If we as a society forget the presumption, burden, reasonable doubt concepts, we will lose the foundation upon which our free democratic republic thrives.
Unfortunately, the reality is that a great majority of criminal cases are resolved by entry of a guilty plea to some or all other the charged offenses. There are a number of legitimate reasons why an accused will decide to waive their constitutionally-guaranteed right to a fair trial. Frequently, there is simply overwhelming evidence of guilt that overcomes the presumption of innocence and, consequently, there is little or no doubt that the Commonwealth will be successful in meeting its burden of proof beyond a reasonable doubt.  More often than not, an accused simply does not have the financial resources to retain private counsel to offer an aggressive trial defense. In either of the above scenarios, it is not unusual for a client to request that his/her defense attorney to attempt to negotiate a plea agreement that involves an amendment of the originally-filed charges to lesser-included offenses, a withdrawal of certain charges, and/or a favorable sentencing recommendation by the prosecuting attorney to the presiding judge. Although the factors to be considered in deciding whether to enter a guilty plea, as opposed to proceeding with a trial defense, may vary from case to case; any such decision in your specific case should be made only after a consultation and in-depth legal analysis by an experienced criminal defense attorney.
What is a Plea Agreement?
By its very nature, a plea agreement is the result of extensive negotiations between the prosecuting attorney and defense counsel, and involves each party conceding on an important issue, namely:  entry of a guilty plea or pleas in exchange for a lesser offense or shorter sentence recommendation.  For example, in a case where an accused is charged with Aggravated Assault, a felony that carries a maximum penalty of 10 or 20 years of incarceration in state prison: in consideration of the accused agreeing to enter a guilty plea, the Commonwealth may agree to amend the charge to misdemeanor Simple Assault, a misdemeanor that has a maximum penalty of 1 or 2 years of confinement in a county jail, and often a sentence of probation. Another example would be where an accused is charged with Possession of Marijuana, an ungraded misdemeanor having a maximum penalty of 1 year in jail, a fine of $5,000.00 or both. In such a case, the Commonwealth may agree to amend the drug charge to Disorderly Conduct, a summary offense having a maximum penalty of 90 days in jail,  a $300.00 fine or both, in consideration of the accused entering a guilty plea to the summary offense, which typically results in imposition of a fine and payment of court costs. Likewise, in cases where the charges involve Involuntary Deviate Intercourse, a felony having a maximum penalty of 20 years in state prison, a fine $25,000.00, or both, with an applicable lifetime sex offender registration requirement, the Commonwealth may agree to amend the sex offense to a lesser offense such Indecent Assault, which is a second degree misdemeanor having a maximum penalty of 2 years in jail, a fine of $5,000.00, or both, an a mandatory 25-year sex offender registration requirement.
In other words,  the successful negotiation of a plea agreement is mutually beneficial to both parties because: 1) the Commonwealth does not incur the time and expense of proceeding to a trial or risking the possibility of an acquittal, 2) the alleged victim and other witness are not compelled to go through the ordeal of testifying and being subjected to extensive cross-examination, and 3) the accused avoids a conviction on more serious charges and, consequently, a lengthier sentence or term of imprisonment.
It is a well-established policy of the criminal justice system to encourage the parties to make good-faith efforts to finalize the terms of plea agreements and avoid time-consuming and expensive trials. Consequently, most judges tend to look favorably upon a negotiated plea agreement and to approve its terms and conditions, including sentencing recommendations by the prosecuting attorney.
However, it should also be noted that while the parties to a negotiated plea agreement are bound by its terms, which are stated "on-the-record" at the plea hearing, a sentencing judge is never bound by the terms of a plea agreement and may, in his or her discretion reject it.
In the News
In the fall of 2017, LaValle Tucker, whose job required him to drive special needs students to school, was accused of the felonious sexual assault of a 17-year-old student passenger in his van. The teen was previously diagnosed as suffering from Cri du Chat syndrome, an inherited disorder accompanied by severe mental disabilities and inability to speak. In order to avoid proceeding to a trial, the parties finalized a negotiated plea agreement in which Tucker would enter a guilty plea to lesser misdemeanor charges.  However, the mother of the purported victim objected to the terms of the negotiated plea offer and, consequently, it was rejected by the presiding judge.  Tucker was left with no recourse other than to enter a guilty plea to the originally-filed felony or, alternatively, proceed to trial.
Contact Our Office for Help Today
The mere filing of criminal charges in any case is not evidence of guilt.  If you have been charged with a sex-related or any type of crime, you have an absolute right to a presumption of innocence and trial by a jury of your peers. Contact the Law Offices of Gary E. Gerson in Pittsburgh to discuss the potential defense strategies and tactics that may apply your case.
Resources:
wpxi.com/news/top-stories/judge-rejects-plea-deal-for-man-accused-of-assaulting-girl-in-van-outside-children-s-institute/854081828
post-gazette.com/news/crime-courts/2018/10/16/pittsburgh-sex-assault-special-needs-lavalle-tucker-plea-deal-rejected-mark-tranquilli/stories/201810160118