Allegheny County Woman Sentenced To One Year In Prison For Conspiracy To Commit Money Laundering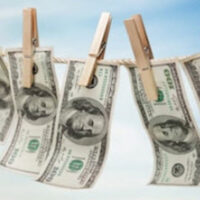 The term "money laundering" means something different in the popular imagination, as does "conspiracy."  You can get convicted of money laundering even if the amount of money involved was relatively small.  Likewise, you do not have to be a criminal mastermind to commit conspiracy.  Depending on the circumstances, it is possible for people charged with relatively low-level drug crimes, such as transporting a larger quantity of drugs than one person could consume, to get charges of conspiracy because they were assisting the people who stood to derive the greatest financial gain from the drug transaction.  Likewise, money laundering charges can apply even for something as simple as settling up with a friend over the purchase of a bag of weed and writing something like "groceries" in the memo line of the check or the Venmo transaction.  Drugs and money laundering go together naturally, but low-level drug crimes are eligible for drug court, whereas money laundering cases are not.  If you are facing criminal charges related to illegal drugs, contact a Pittsburgh white collar crimes lawyer.
Pennsylvania Money Laundering Laws
The Money Laundering Control Act of 1986 defines the crime of money laundering under federal law.  It classifies under category of money laundering any transaction intended to conceal the fact that a sum of money is the proceeds of an illegal activity, such as theft, sex work, or the sale of illegal drugs.  For example, you can get charged with money laundering if your friend steals money from the cash register at her job and gives it to you for you to deposit in your bank account, and you deposit it.  The media stereotype of money laundering involves drug dealers and organized crime bosses operating innocuous looking businesses such as restaurants or car washes when most of the money in the accounting records of these businesses actually came from illegal activities like sex work, gambling, and drug sales.  The maximum penalty for money laundering is 20 years in prison.  A person convicted of money laundering can also be required to pay a fine equal to twice the value of the money they laundered.
In the News
In 2017, Darryl Lee Arnold, Jr., known as "Boulders," was released from prison after serving a seven-year sentence for drug charges.  During the year he was out on supervised release, he distributed heroin, and he and his girlfriend Holly Parrish of Elizabeth opened 15 accounts, including bank accounts and credit cards, to obscure the fact that the money came from drug sales.  After Arnold went back to prison for violating the terms of his supervised release, Parrish was arrested on charges of suspicion of conspiracy to commit money laundering.  Parrish had worked as a bank employee, and she used her professional expertise to structure the transactions to make them appear innocent; the pair laundered hundreds of thousands of dollars this way.  In October 2021, Parrish was sentenced to a year in prison.
Contact an Attorney for Help
A criminal defense lawyer can help you defend yourself against charges of conspiracy to commit money laundering and other financial crimes.  Contact the law offices of Gary E. Gerson in Pittsburgh, Pennsylvania about your case.
Resource:
observer-reporter.com/news/localnews/elizabeth-woman-sentenced-for-laundering-drug-money/article_4d67ada2-30ff-11ec-a702-7baf4e7cc58f.html