Lancaster Man Charged With Murder And Other Crimes After Relatives And Police Find Dismembered Body In Family Home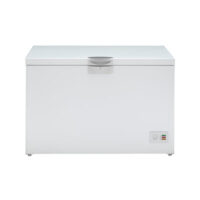 In recent years, lawmakers and voters in Pennsylvania and other states have made some changes to the laws to reflect the belief that most crimes are not committed by dangerous people, and that the motive for these crimes is not incorrigible evil.  For example, possession of drug paraphernalia and controlled substances are symptoms of substance use disorder, and financial crimes are often the result of financial hardship.  Therefore, Pennsylvania has implemented pretrial alternatives for people charged with misdemeanor offenses that do not cause serious bodily harm.  These programs require the defendant to complete substance abuse treatment or anger management classes instead of receiving a sentence; upon successful completion of the program, the charges are dropped.  The defendant in this week's news story was offered a pretrial alternative, but did not take it, and it appears that his violent crimes escalated after that incident.  If you are facing criminal charges for a violent crime too serious to qualify for pretrial diversion, contact a Pennsylvania violent crimes defense lawyer.
A Troubled Past, but Nothing Like the Disturbing Scene That Unfolded This Summer
Donald Meshey, Jr., 32, had run into his share of problems at home and at work.  He lived with his father, Donald Meshey, Sr., for most of his life, and court judgments were issued against him at his father's address in Lancaster starting when he was 20 years old.  Meshey worked as a truck driver, and two of his criminal cases stemmed from his work.  In 2019, he pled guilty to criminal mischief; the charges were for an incident where he crashed his truck through a closed gate at a transportation center in Delaware County and then left the scene.  In April 2020, Meshey pleaded guilty to harassment after getting into a physical altercation with a yard jockey at a Pepsi warehouse in Cumberland County.  In February 2021, Meshey got into a confrontation with his sister and shoved her into some boxes, resulting in him being charged with harassment.  The court offered him an "alternate sentence," namely that he must complete six sessions of anger management by August 4.  He did not do this, and the court required him to pay a fine, which he paid.
In the News
On August 11, police responded to a welfare check at Meshey's house after a woman called and said that Meshey had told her that there was a severed human head in the freezer.  Police arrived, and Meshey showed them the head.  He told them that he had found a cadaver doll in the bedroom and that he had stabbed it and dismembered it, putting the head in the freezer, the limbs in the basement, and the torso in a Lincoln Town Car.  Police later identified the remains as belonging to Donald Meshey, Sr.  The younger Meshey is facing charges for murder, abusing a corpse, and tampering with evidence.
Contact an Attorney Today for Help
No matter the charges against you, you are presumed innocent, and you have the right to representation by a Pittsburgh criminal defense lawyer.  Contact the law offices of Gary E. Gerson for help.
Sources:
lancaster.crimewatchpa.com/lbop/19659/arrests/meshey-donald-lawrence-jr-1-count-criminal-homicide-f1-and-2-additional-charges
pennlive.com/news/2021/08/pa-man-accused-of-keeping-severed-head-in-his-freezer-failed-to-complete-anger-management.html