Five Alleged Co-Conspirators Charged With Trafficking A Kilogram Of Fentanyl To Butler County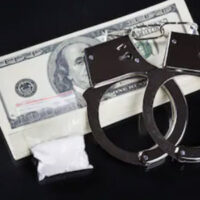 The United States is one of only a few countries where we do not measure by grams in kilograms in our everyday lives; for example, you probably know your approximate body weight in pounds, but not in kilograms.  For reference, a kilogram equals 2.2 pounds, so one kilogram of ground beef is enough for about eight burgers at a cookout.  You might have heard about drug busts where a group of defendants were arrested after police found a stash of hundreds of pounds of drugs, but drug busts that big do not happen very often, and the drugs involved are not fentanyl.  The main reason that fentanyl has gotten so much attention during this phase of the opioid crisis is that a little goes a long way.  One kilogram of fentanyl is enough for 50,000 doses; it can bring in hundreds of thousands of dollars of profits.  That amount is also enough to kill the entire population of a small town.  Just a few grains of fentanyl can yield a lethal dose, and it is the drug most often implicated in accidental overdose deaths because victims were, in many cases, unaware that they were ingesting fentanyl or did not know how much they were taking.  In fact, the drugs involved in this week's news story may be connected to several recent overdose deaths.  If you are facing criminal charges for distribution of fentanyl or any other drug, contact a Pittsburgh drug crimes defense lawyer.
Drug Trafficking During the Pandemic
The drug trafficking operation for which the arrests were made lasted from January until October 2020.  Pennsylvania has been hard hit by widespread opioid abuse, and the pandemic made it worse, as people were isolated from family and friends and from addiction treatment services.  Butler County witnessed an increase in opioid overdoses in 2020, some of which may have originated from the drugs trafficked by the defendants arrested this week.
In the News
A grand jury has charged four women from Butler and one man from Philadelphia for their roles in trafficking a kilogram of fentanyl, which has a street sale value of about $400,000 from Philadelphia to Butler.  The defendants allegedly made at least 36 trips to transfer possession of the drugs.  Through wiretapping and tips, investigators found evidence that the defendants met for drug transactions in the parking lots of shopping centers such as the Clearview Mall, Pullman Square, and Greater Butler Mart.  They are facing charges for conspiracy, criminal use of a communication facility, delivery and possession of a controlled substance, and being members of a corrupt organization for the sale and distribution of illegal drugs.
The defendants are Desirae Feitl, 34, Crystal Pakutz, 28, Quinzal "Slim" Powell, 28, Jodi Shirey, 50, and Brandi Zediker, 24.  Powell lives in Philadelphia, and the other defendants live in Butler.  Police made the arrests after searching Pakutz's hotel room and Feitl's residence and rented storage unit.  Powell's alleged role was to bring heroin and fentanyl from Philadelphia, where Feitl and Pakutz allegedly bought and then sold smaller quantities to Shirey and Zediker for resale.
Contact an Attorney for Help Today
A Pittsburgh drug crimes lawyer can help you if you are accused of trafficking in fentanyl or any other drug.  Contact the law offices of Gary E. Gerson about your case.
Resource:
yahoo.com/news/ag-shapiro-5-charged-drug-100400382.html