International Student Defendants Have the Same Rights as Any Defendants in Criminal Cases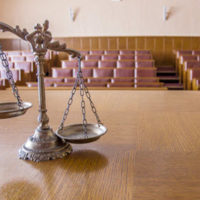 The United States is the world's most popular destination for international students; more people come to the U.S. to pursue bachelor's, master's, and doctoral degrees than any other country.  In 2018, more than a million international students were enrolled in U.S. universities; China, India, South Korea, and Saudi Arabia were the home countries of the greatest numbers of international students.  Some policies regarding international students are different from those applying to U.S. citizens and permanent residents; for example, international students have limited access to scholarship money from U.S. universities, and their work options are heavily restricted.  When charged as defendants in criminal cases, though, everyone, including international students, has the same rights.  If you are a student facing criminal charges, contact a U.S. and international student defense lawyer for help.
The Constitutional Rights of Defendants Apply to Everyone
The United States Constitution affords legal rights to people accused of crimes; these constitutional rights apply to "all persons," regardless of citizenship or immigration status.  These rights include the presumption of innocence, the right to a fair trial, and the right to legal representation by an attorney.  This means that all defendants in criminal cases are entitled to these rights, whether the defendant is a United States citizen or a citizen of another country, whether he or she has a green card, work visa, student visa, or visitor visa, or even if the defendant is an undocumented immigrant.
In the News
Juwan Royal and Yukai Yang were roommates at Lehigh University in Pennsylvania; they got along so well that they decided to room together for more than one year.  In the spring of 2018, Royal began to suffer from mysterious symptoms, including vomiting, fainting spells, and a burning sensation in his mouth.  To make a bad semester worse, he returned from class one day to find his room trashed and racist graffiti written on his desk.  (Royal is African-American.)  When police investigated the incident, they took a written statement from Yang, simply because he was Royal's roommate, but to everyone's surprise, they found that Yang's handwriting matched the graffiti.  Yang was charged with several misdemeanors, including ethnic intimidation.  Royal persevered through the semester and graduated, despite his worsening health.  Blood tests performed after he has graduated showed that he had been exposed to thallium, a metal used in insecticides and rat poison.
It turns out that Yang had been trying to poison Royal.  He had bought thallium on the Internet, and when asked about it, said that he had planned to commit suicide if he did poorly on his exams.  In fact, he had been putting thallium in his roommate's mouthwash and beverages.  His motive appears to be the urban legend that any student whose roommate dies gets an automatic 4.0 GPA for the semester.  After his arrest, Yang tried to get himself deported, but a court required him to remain in the United States to stand trial.
Contact Gary E. Gerson About Criminal Defense for Students
College campuses may feel like their own world, but the rights of defendants still apply.  Contact U.S. and international college student criminal defense lawyer Gary E. Gerson in Pittsburgh today for more information regarding how we can help you.
Resources:
theroot.com/n-word-get-out-of-here-black-student-targeted-with-r-1831322803
iie.org/Research-and-Insights/Open-Doors/Data/International-Students/Places-of-Origin