Jury Finds Two Stroudsburg Residents Guilty Of Drug Delivery Resulting In Death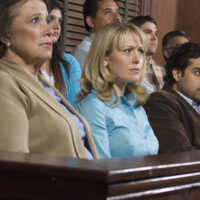 Most drug overdoses are accidents; the instances where one person gives another person illegal drugs in the hopes that the recipient will suffer an overdose are very rare.  Despite this, it is possible for the state to file criminal charges against people who, through their extreme carelessness, cause catastrophic accidents.  For example, if you cause a fatal collision because you were driving drunk or traveling at double the speed limit, you can be charged with vehicular manslaughter.  A similar principle applies if you provide drugs to someone who dies as a result of consuming your drugs.  Drug delivery resulting in death is one of the worst drug charges you can get, but it is also one of the harder drug charges for the prosecution to prove.  Showing that the victim took your drugs and the victim died is not enough; they must show that the victim died because he or she took your drugs.  If you are in legal trouble because of providing drugs to someone else, contact a Pittsburgh drug crime lawyer.
What Is Drug Delivery Resulting in Death?
Pennsylvania law defines drug delivery resulting in death as when a defendant provides a controlled substance to a victim and the victim suffers a fatal overdose as a result of consuming the drugs.  The charges can apply whether the defendant sold the drugs to the victim or shared them in a social setting.  They can even apply if the defendants leave the drugs unattended in their house and a child finds them and overdoses.  The maximum penalty for drug delivery resulting in death is life in prison.
Meanwhile, Pennsylvania's Good Samaritan law aims to prevent drug delivery resulting in death.  If you are present when someone overdoses, and you call 911, you cannot be prosecuted for drug possession.  In other words, what matters is that you saved the victim's life, even if there is evidence that you also endangered the victim.
In the News
In December 2020, a Monroe County man died of an overdose on heroin and fentanyl.  Investigators determined that he had gotten the drugs from Jeremy Johnson and Susan Nickas, both of whom are residents of Stroudsburg.  Both defendants pleaded not guilty to charges of drug delivery resulting in death.
The case went to trial in August 2022, and the trial went on for eight days.  At the end of the trial, the jurors voted to convict Johnson, 31, and Nickas, 47, of drug delivery resulting in death, as well as of conspiracy charges.  No information is available about the sentences the defendants received or about whether the investigation into their case led to the arrest of additional defendants.
Contact Gary E. Gerson About Drug Delivery Cases
A criminal defense lawyer can represent you in criminal court if you are facing charges related to providing illegal drugs or controlled substances to another person.  Contact the law offices of Gary E. Gerson in Pittsburgh, Pennsylvania about your case.
Source:
poconorecord.com/story/news/courts/2022/08/09/poconos-man-woman-stroudsburg-pa-charged-with-drug-delivery-death/65393772007/