New Yorker Feature About Pennsylvania District Attorney Contains Valuable Information for Defendants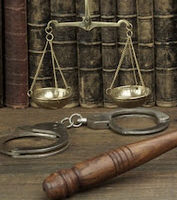 In Pennsylvania, there are three types of prosecutors who file criminal charges: the Office of the District Attorney, the Office of the Attorney General, and the Office of the United States Attorney. The Office of the District Attorney is involved in county prosecutions; the Office of the Attorney General handles statewide prosecutions; and, the Office of the United States Attorney which pursues prosecutions of federal law. The overwhelming majority of prosecutions in Pennsylvania involve an Office of the District Attorney.
What Does a District Attorney Do?
The Office of the District Attorney is an elected position for conducting countywide criminal investigations and prosecuting criminal acts, including all felonies, misdemeanors, and summary offenses defined in the Crimes Code by the state legislature in Harrisburg. In larger counties, the District Attorney is an administrator who may not personally try cases in courtrooms but, rather, oversees ongoing investigations, develops and implements office policies, and delegates case assignments to the Assistant District Attorneys. Typically, there are several departments within the Office of the District Attorney, including but not limited to: homicides, violent crimes, drug offenses, sex offenses, and general crimes. Generally, more serious or complex crimes such as homicides, drug trafficking or rape are handled by a more experienced ADA, while a lesser experienced ADA will be assigned more simple "general trial" cases such as Driving Under the Influence, Simple Assault, Theft, Possession of Controlled Substances, or Insurance Fraud.
The Office of the District Attorney also has an appeals department to file appeals or reply to appeals filed by defendants to the Superior Court based on a claims of insufficient evidence to support a guilty verdict, substantial error by a judge that affected the outcome of a case, or rulings on pretrial motions to suppress evidence or dismiss a prosecution.
In theory, the Office of the District Attorney is responsible for seeking a "just result" in any case, and not necessarily a conviction to the most serious crime charged. Occasionally, justice will involve a decision to withdraw all or most originally-filed charges. More often than not, cases prosecuted by the Office of the District Attorney result in negotiated outcomes or plea agreements involving an amendment of charges to lesser offenses, shorter sentences, or probation.
The current District Attorney of Allegheny County is Stephen Zappala Jr., who has held that office since 1998.
In the News
A recent article in New Yorker magazine featured Larry Kasner, a progressive, former defense counsel who was recently elected District Attorney in Philadelphia, and his attempts to reform the criminal justice system. Krasner is an unusual District Attorney in that for the first several decades of his career, he was a pony-tailed criminal defense attorney, including a long tenure at the Office of the Public Defender. During that time, Krasner established a reputation for challenging the testimony of police officers in criminal cases. He found that juries tended to believe everything police officers said, even highly implausible lies, leading many innocent defendants to be found guilty. He helped get numerous officers with a history of misconduct banned from testifying. Krasner is using his role as DA to help end the problem of mass incarceration in Pennsylvania. He rarely recommends imprisonment except when mandatory sentencing guidelines require it. His view is that mass incarceration is an unnecessary financial burden on the state and is ineffective at reducing crime; spending time behind bars makes people more likely to re-offend, not less likely.
Curiously, a subsequent article in Philadelphia magazine summarized the New Yorker piece with only passing mention of Kasner's progressive approach to reforming the criminal justice system. Rather, the Philadelphia magazine article focuses on the fact that Krasner is a rather interesting character; emphasizing his history of wearing his hair long or that he removed portraits of his predecessors in the Office of the District Attorney.
Contact Gary E. Gerson About Nonviolent Crime Charges
The information about the Office of the District Attorney in your county may be of interest to you; however, an experienced criminal defense attorney knows how to interact with the prosecuting attorney and to get the best possible result in any criminal case. Contact the Law Offices of Gary E. Gerson in Pittsburgh if you have been charged with a crime.
Resources:
newyorker.com/magazine/2018/10/29/larry-krasners-campaign-to-end-mass-incarceration
phillymag.com/news/2018/10/24/larry-krasner-new-yorker/