Parents Charged With Involuntary Manslaughter After Baby Drinks from Fentanyl-Contaminated Baby Bottle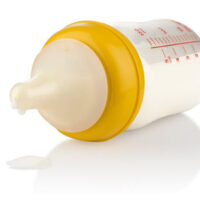 It is entirely possible to get criminal charges, and even to spend years in prison, for something you did by accident.  Involuntary manslaughter is the crime of accidentally causing another person's death.  It often occurs in conjunction with other crimes related to endangering other people.  For example, someone who drives drunk and causes a fatal car accident can get charged with DUI and involuntary manslaughter.  If someone gets into a car accident while transporting children, and a child who was not wearing a seatbelt or riding in an age-appropriate safety seat dies, the driver could get charged with involuntary manslaughter and child endangerment, as well as any other traffic crimes.  Likewise, if you accidentally cause someone else to suffer a fatal drug overdose, involuntary manslaughter charges could apply, although, in most cases, Pennsylvania's Good Samaritan laws will protect you.  For more questions about involuntary manslaughter and other crimes related to accidents and negligence, contact a Pennsylvania criminal defense lawyer.
Can You Be Released on Bail in an Involuntary Manslaughter Case?
The court will release you on bail until your trial, unless they have a reason to keep you behind bars; the decision about the bail amount, and whether to set bail at all, depends on a variety of factors, only one of which is the seriousness of the charges you are facing.  The court may choose not to release you on bail if there is a high risk that you will try to intimidate witnesses or destroy evidence related to your case, or that you will flee and not attend your trial.  Likewise, if you were on probation at the time of your new alleged crime, this increases the chances that you will be detained without bail until your trial.
In the News
On July 3, 2020, Jeremy and Heather Frazier of Mount Airy called 911 because their two-month-old son Grayson was unresponsive; the child was pronounced dead shortly after arriving at the hospital.  Following an investigation, authorities determined that the child had died from an opioid overdose, and they found traces of fentanyl on his baby bottle.  The parents had allegedly been handling and injecting heroin and fentanyl in the same bathroom where they prepared the baby's bottles.  In July 2021, the parents were arrested.  Heather was released after posting $20,000 bail; Yahoo news did not specify whether she has had any other criminal convictions. Jeremy is being held without bail, since, at the time of Grayson's death, Jeremy was serving a probation sentence for domestic violence and had pending charges for vehicle theft.  Both parents are currently facing charges for involuntary manslaughter; news reports have not indicated whether they have entered a plea.
Contact an Attorney Today for Help
A Pittsburgh drug crimes lawyer can help you if you are facing criminal charges for involuntary manslaughter if someone suffered a fatal overdose after ingesting drugs that allegedly belonged to you.  Contact the law offices of Gary E. Gerson for help.
Source:
yahoo.com/news/prosecutor-mount-airy-babys-bottles-231900389.html