Allegheny County Man Sentenced To 66 Months In Prison For Drug Distribution While On Supervised Release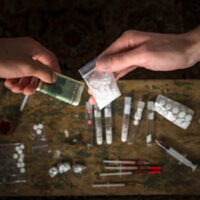 If you are facing criminal charges for the first time in your life, the actions of your criminal defense lawyer can affect how your life will be for years to come.  Even if you do not go to prison for your first offense, law enforcement and the criminal courts will have an excuse to watch you closely and find a reason to arrest you again, and the chances of a prison sentence are much higher for repeat offenses.  Pennsylvania offers pretrial diversion programs for defendants facing first offense, non-violent drug charges, and completing the program successfully means that you get to go on with your life with no criminal record.  Whether you are on probation or participating in a pretrial diversion program, the criminal justice system stays in your business to a less than comfortable degree; police sometimes even cross the line into violation of your right to due process if they arrest you for a trivial reason that they never would have noticed if they had not been following you so carefully.  Even if you are on parole or supervised release during or after a prison sentence, you still have rights, and a Pittsburgh drug crimes defense lawyer can help you exercise them.
What Is Supervised Release?
Supervised release is better than spending all day, every day within the walls of a prison, but it is not a walk in the park.  It is a lot like being on probation, except that courts order probation instead of a prison sentence, whereas they order supervised release to happen after a prison sentence.  You get to live almost anywhere you choose, except that you must notify the Probation Office if you move; and the court might require you to live with certain people (for example, your parents) or avoid certain people (for example, your ex-roommates with whom you were arrested).  You can also work, so supervised release is much less financially disastrous than being in prison.
In the News
In 2013, Dorianne Harris pleaded guilty to participation in a conspiracy to distribute heroin, and he served a prison sentence followed by supervised release.  Almost as soon as his supervised release began in 2017, he became involved in cocaine trafficking; this operation continued until 2019.  Harris, 28, pleaded guilty to the cocaine distribution conspiracy charges, and in June 2021, a judge in Pittsburgh sentenced him to five years in prison for the drug charges, followed by six months for violating the terms of his supervised release.  He must serve the sentences consecutively, and after he gets out of prison, he must complete another four years of supervised release.
Let Us Help You Today
A Pittsburgh drug crimes lawyer can help stand up for your rights if prosecutors are trying to exaggerate your role in a drug trafficking operation or drug distribution conspiracy.  Contact the law offices of Gary E. Gerson for help today.
Source:
post-gazette.com/news/crime-courts/2021/06/11/Allegheny-County-man-sentenced-distribute-cocaine-drugs-dorianne-harris/stories/202106110115