Pennsylvania Turnpike Commission Ups the Ante Against Toll Scofflaws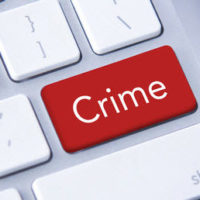 The Pennsylvania Turnpike is both an iconic and unique highway within the Commonwealth.  Traversing the width of Pennsylvania, from New Jersey to Ohio, the turnpike rolls through the heart of the state, providing motorists a picturesque travel route. Tolls are imposed to pay for maintenance and upkeep of the turnpike, in order to avoid the need to tax state residents. Nevertheless, while collecting more than $1 billion in revenue, the Commonwealth of Pennsylvania  lost more than $7 million last year due to individuals who failed to pay their share of tolls. Consequently, the Pennsylvania Turnpike Commission (PTC) has begun to use the courts to prosecute such individuals for theft of services.  In one case, a woman has been charged with felony  theft resulting from approximately $90,000 in unpaid turnpike tolls.  A discussion of the Commonwealth's new strategy for recouping lost income from motorists with unpaid tolls, as well as strategies to avoid jail  if you owe money to the PTC, will follow below.
PTC Begins to Assert New Tough Tactics to Recoup Owed Tolls
As the PTC transitions away from ticket-based tolling (a system in which employees collect tolls at a tollbooth), into cashless tolling using scanners and transponders, more and more money is being lost by those who drive through the lanes without a transponder. When this happens, a photograph is taken of the vehicle's license plate, and an invoice sent to the registered owner.
Until recently, the PTC's only recourse was to repeatedly send violation notices and then, after a predetermined period of time, turn the outstanding amount over to a collection agency. However, last year, the Pennsylvania legislature created a statute that criminalized failure to pay turnpike tolls based on a theory of Theft of Services and, further, authorized PennDOT to suspend a vehicle's registration for unpaid tolls. In other words, the new statute identifies failure to pay turnpike polls as a theft of the services provided by the PTC with regard to its toll road, the Pennsylvania Turnpike.
So far, 14 motorists have been charged with Theft of Services and, according to the PTC, owners of vehicles who have unpaid tolls exceeding $2,000 can expect to have criminal complaints filed against them in the near future.
Strategies in Combating Unpaid Toll Violations
Although toll violations may not seem serious or deserving of felony charges to most individuals, there are a number of ways in which motorists can avoid this penalty. First and foremost, obviously, is to obtain a transponder, so as not to be in violation.
Additionally, it should be noted that criminal charges are, in fact, the last resort that the PTC will seek to obtain payment for unpaid tolls. Criminal charges are filed only after final notices have been sent, informing motorists of the impending prosecution; in effect, giving violators a final opportunity to make payment arrangements. Prior to that, the PTC will send multiple notices, informing motorists of the violations. Hiring a criminal defense attorney to negotiate an alternative to charges may be the best option in these situations.
Further, criminal charges are not the only penalties a motorist may face. The fines for toll violation will continue to increase as long as a motorist fails to pay, and any motorist with six or more toll violations can have their license suspended. Thus, working with the PTC, which has indicated a willingness to enter into a payment plan, may be advantageous.
If criminal charges are filed, the penalties can be severe. With regards to the woman mentioned above, the third degree felony theft has a maximum penalty of seven years of imprisonment in a state corrections institution.
Seek Legal Advice
If you have been accused of being a turnpike toll violator or have been charged with Theft of Services as a result of a consistent failure to pay turnpike tolls, contact an experienced criminal defense attorney as soon as possible. It is important that you immediately explore your legal options in order to provide the best opportunity to mitigate charges or severe penalties that may include a permanent felony conviction.  Attorney Gary E. Gerson has the knowledge based on experience to achieve the best possible outcome in your specific case. Contact our Pittsburgh office today.
Resource:
mcall.com/news/breaking/mc-nws-pennsylvania-turnpike-offenders-criminal-charges-20180413-story.html