Pharmacist Gets Prison Sentence For Fraudulent Dealings At Pharmacy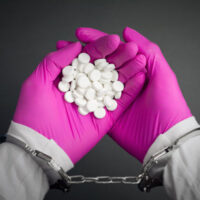 Whether or not brand names matter is a common source of dispute between fashion-conscious teens and their frugal parents.  Perhaps you were the laughing stock of your high school when you showed up in store brand combat boots or generic basketball sneakers from Walmart when all your classmates were wearing Dr. Martens or Converse.  In most contexts, the only difference between brand name counterparts and their generic counterparts is the price tag, and this includes prescription drugs.  The generic versions of prescription-only medications, as well as over-the-counter ones, are chemically identical to the brand name versions.  Doctors often prescribe generic drugs when they are available, in order to lower costs for patients.  Charging brand name prices for generic drugs was only one of the things that the defendant in this week's news story did to get in trouble with the law.  If you are facing charges for financial crimes that ultimately stem from your substance use disorder, contact a Pittsburgh drug crime lawyer.
The Healthcare Professionals Who Steal Drugs
Even before the phrase "opioid epidemic" began to trend on Google searches several years ago, there were news stories, and even personal essays, published online about physicians, nurses, and pharmacists who spiraled into opioid addiction in stressful work environments where the drugs were easily available.  Sneaking a pill here and there and hoping that the patients would not notice eventually turned into criminal conspiracies in some cases.  The criminal charges that these healthcare workers got depended on the specifics of the crime.  Stealing a few pills is one thing, but stealing your work supervisor's prescription pads so that you and your friends can write prescriptions for yourselves is quite another.
In the News
Until he got caught, Timothy Forester owned and operated four pharmacies in and around Pittsburgh, but he enriched himself in other ways besides the usual business operations of the pharmacy.  For example, he would order more oxycodone and hydrocodone than the pharmacy needed and then keep the surplus for himself.  For example, he might order 12 bottles of pills but falsify the pharmacy's records to say that he had only ordered ten; when the shipment arrived, Forester would intercept it and take the extra two bottles home.  He also intentionally mislabeled some generic medications with brand name stickers and then charged the brand name price to patients and insurance companies.
In September 2021, Forester, now 46, pleaded guilty to healthcare fraud conspiracy, misbranding of drugs, and obtaining controlled substances by fraud.  In May 2022, he was sentenced to one year in prison followed by two years of supervised release.  He must pay a $10,000 fine, in addition to paying $649,524 in restitution to the various parties he defrauded.
Contact Gary E. Gerson About Drug Crimes Defense
A drug crimes defense lawyer can help you if you are facing criminal charges for mishandling controlled substances at your healthcare job.  Contact the law offices of Gary E. Gerson in Pittsburgh, Pennsylvania about your case.
Sources:
justice.gov/usao-wdpa/pr/south-hills-pharmacist-sentenced-prison-prescription-drug-fraud-scheme
post-gazette.com/news/crime-courts/2022/05/05/timothy-forester-one-year-prison-sentence-pharmacist-diversion-oxycodone-hydrocodone-fraud-misbranded-drugs/stories/202205050161
triblive.com/local/south-hills/former-south-hills-pharmacist-gets-1-year-in-federal-prison-for-fraud-drug-charges/