Western Pennsylvania Father And Son Get Prison Sentences And Federal Supervised Release For Cocaine Trafficking Operation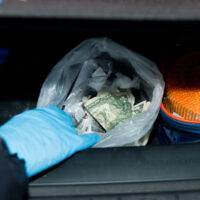 Ask anyone who has served a prison sentence what helped them get through it, and many of them will say that it was frequent visits from their family or looking forward to going home and sitting at the family dinner table after their release.  Your family can be a huge source of emotional support while you are in prison, and especially after you get out.  It is much harder to provide emotional support for a family member when you are also serving time in prison, however.  When two members of the same family get caught conspiring to commit the same crime, should they agree to testify against each other in order to get a lesser sentence?  It is a true dilemma; there is even a classic episode of the Freakonomics podcast about it.  If you are the one being accused of a crime, however, then deciding whether to testify against a friend or family member is anything but an entertaining thought exercise.  If you are being accused of participating in a drug trafficking operation with one or more other members of your family, contact a Pittsburgh drug crime lawyer.
What Is Federal Supervised Release?
At the time of sentencing, a judge can order a defendant to serve a certain number of months or years in prison, followed by a certain period of time of supervised release.  Federal supervised release is a lot like probation, in that you must meet regularly with an officer assigned to your case and stay out of trouble, meaning that you must obey the law, avoid illegal drugs, and remain employed if you are young enough and healthy enough to work.  Federal release terms usually do not exceed five years.  If you do a good job of complying with the terms of your supervised release, you can petition the court to end the supervision early, so that you can be completely free from having to deal with the criminal justice system.
In the News
Between November 2017 and September 2020, Cadee Akins, Sr. and his son Cadee Akins, Jr. were part of a cocaine trafficking operation.  Law enforcement found this out over the course of several traffic stops in which they found cocaine and large sums of cash in the vehicles of various conspirators.  The most incriminating piece of evidence, however, was a sheet of paper discovered at a residence that police searched; it listed all the people who owed the elder Akins money for drugs.  In 2022, the elder Akins, 49, was sentenced to 15 years in prison, while the younger Akins, 27, received a sentence of seven years in prison followed by four years of supervised release.
Contact Gary E. Gerson About Drug Crimes Defense
A drug crimes defense lawyer can help you if you are facing charges for drug trafficking conspiracy, even if other alleged conspirators are close family members of yours.  Contact the law offices of Gary E. Gerson in Pittsburgh, Pennsylvania about your case.
Sources:
justice.gov/usao-wdpa/pr/beaver-falls-man-sentenced-7-years-conspiring-distribute-cocaine-and-crack
triblive.com/local/regional/beaver-county-men-sentenced-in-related-cocaine-distribution-cases/