Westmoreland County Woman Arrested For Trying To Buy Methamphetamine From Undercover Officer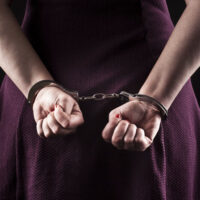 Methamphetamine might not get a lot of press these days, but it is still plenty addictive and plenty illegal.  It seems like a lifetime ago that Nic Sheff wrote Tweak, a memoir about his experiences with methamphetamine addiction, and his father David wrote his own memoir Beautiful Boy, telling the same events from his own perspective.  That was 2008, when every major mall or shopping center had a Barnes and Noble or Borders bookstore, and people were more likely to lug around physical copies of books than to read them off of smartphone screens.  Methamphetamine use only became more widespread since then, especially in Pennsylvania.  Even though heroin, fentanyl, xylazine, and whatever the next "monster of the week" drug will be may dominate headlines, meth is still around, and you can still get into serious legal trouble for possessing, manufacturing, buying, or selling it.  If you are facing criminal charges for offenses related to methamphetamine, contact a Pittsburgh drug crime lawyer.
Pennsylvania Methamphetamine Facts and Statistics
Methamphetamine is a Schedule II controlled substance, which means that it has a very high potential for abuse and addiction but it is legal for a limited number of medical uses.  In the case of methamphetamine, this means that doctors can prescribe it to treat attention deficit hyperactivity disorder (ADHD) and obesity; as a prescription drug, methamphetamine is sold under the brand name Desoxyn.  In practice, doctors rarely prescribe methamphetamine because of its high potential for abuse.  Between 2010 and 2017, methamphetamine arrests increased nearly ninefold, and they have remained steadily high.  Fatal overdoses on methamphetamine are relatively rare; in the case of most overdose deaths, the methamphetamine was mixed with another drug such as fentanyl, unbeknownst to the victim.  Nearly two thirds of drug overdose fatalities in Pennsylvania in recent years have involved opioids, usually fentanyl.
In the News
Kylee Moore of Westmoreland County is facing criminal charges for drug offenses after she attempted to buy half a pound of methamphetamine from a police informant.  Moore had communicated with an acquaintance who, unbeknownst to Moore, had agreed to act as a police informant and help them catch his contacts in the act of buying or selling drugs.  They agreed to meet in the parking lot of a GetGo convenience store in Rostraver Township.  When Moore, 21, arrived, police arrived at the scene and arrested her.  If you get caught buying drugs from a police informant, it is hard to argue that you were not trying to buy drugs, but other defenses may apply.  You may also be able to reduce your charges by agreeing to act as an informant.
Contact Gary E. Gerson About Drug Crimes
A criminal defense lawyer can represent you in criminal court if you are being accused of trying to buy methamphetamine or other illegal drugs from a police informant or undercover police officer.  Contact the law offices of Gary E. Gerson in Pittsburgh, Pennsylvania about your case.
Sources:
cbsnews.com/pittsburgh/news/woman-arrested-after-buying-drugs-from-police-informant-in-rostraver-township/
peacevalleyrecovery.com/blog/meth-pennsylvania/