Administrator of Contraband Marketplace Website Pleads Guilty to Conspiracy to Commit Money Laundering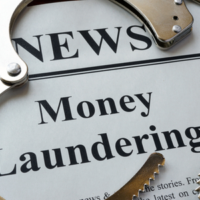 Laws about drugs are changing, especially at the state level.  For example, Pennsylvania, like many other states, is inching closer to completely decriminalizing cannabis possession.  Meanwhile, it has enacted Good Samaritan laws to protect bystanders who call for assistance for drug overdose victims from criminal prosecution, even if the bystander is under the influence of drugs or possesses illegal drugs when they try to assist the victim.  Meanwhile, criminal penalties are possible for people who provide the drugs implicated in an overdose; in extreme cases, you can get charged with manslaughter if someone dies after taking pills you provided them, even if you were not aware that the pills contained a deadly dose of a controlled substance.  Meanwhile, involvement in the drug trade can get you charged with financial crimes as well as drug crimes.  If you are being accused of trafficking in drugs and making false statements to make the money appear to be legal business proceeds, that is a money laundering case, and you need a Pittsburgh financial crimes defense lawyer.
International Darknet Conspiracy Investigation Begins in Pittsburgh
This week's new story involves the efforts of the FBI's Pittsburgh Field Office in coordination with many other law enforcement entities, notably the Joint Criminal and Opioid Darknet Enforcement (J-CODE) Team.  The FBI established J-CODE in 2018 to address the problem of trafficking in drugs, especially fentanyl, using cryptocurrencies and Darknet sites, which are websites not accessible through search engines.  Darknet site communications are sometimes programmed to disappear after a short amount of time, making it more difficult for law enforcement to find evidence of them.  For this investigation, the FBI also worked with law enforcement in the European Union, Israel, and Brazil.
In the News
The masterminds of the website DeepDotWeb brokered millions of dollars in illegal transactions between 2013 and 2019.  DeepDotWeb connected prospective buyers with the Darknet sites of vendors who would sell them fentanyl, firearms, heroin, hacking software, and other illegal items in exchange for cryptocurrency.  The sellers paid kickbacks to the site's administrators in exchange for directing buyers to them.  In 2019, the FBI arrested Tal Prihar and Michael Phan, two of the site's main administrators.  Prihar, 37, lives in Brazil and Phan, 34, lives in Israel.
In March 2021, Prihar pleaded guilty to conspiracy to commit money laundering.  He also forfeited $8.4 million, the value of the Bitcoins he received as payment from Darknet vendors.  A sentencing hearing has been set for August 2.  The maximum sentence he can receive is 20 years in prison.
Contact an Attorney Today for Help
A Pittsburgh white collar crimes lawyer can help you if you are accused of engaging in illegal transactions, whether or not they involve the exchange of illegal drugs.  Your lawyer may be able to help you get your charges reduced or dropped, negotiate a plea deal, or secure a not guilty verdict at trial.  Contact the law offices of Gary E. Gerson about your case.
Resource:
justice.gov/usao-wdpa/pr/deepdotweb-administrator-pleads-guilty-money-laundering-conspiracy
https://www.pittsburghdefenselawyers.com/doylestown-mom-charged-with-harassment-for-online-bullying-of-daughters-cheerleading-teammates/