Shippensburg Man Faces Felony Charges for Soliciting Teen on Facebook Messenger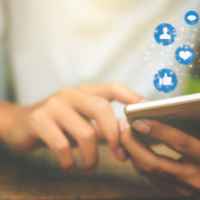 Every tattoo has a story, but in the case of facial tattoos, the story is never short.  Many tattoo artists refuse to apply ink to the faces of clients unless they already have tattoos on other parts of their body, in other words, unless they have already experienced how a person's feelings toward a tattoo on their own body change over time.  Although eyewitnesses' memory-based descriptions of suspects are not always accurate, a tattoo is an identifiable mark.  "He was a thin, middle-aged White man with a shaved head" is a much less specific description than "He was a thin, middle-aged White man with a shaved head and a tattoo of some kind of animal on the back of his neck," even if the witness couldn't even remember if the animal was a wolf, a whale, or a tortoise.  In the case of photographic evidence, tattoos can go a long way toward persuading jurors of a defendant's innocence or guilt.  In this case, they helped police identify a man who sent sexually explicit messages to a teenager.  Tattooed or not, if you are facing criminal charges in relation to your alleged transmission of sexually explicit messages online, contact a Pittsburgh Internet sex crimes defense lawyer.
Not All Felony Sex Crimes Involve Physical Contact
Did you know that it is possible to be convicted of a sex crime and be required to register as a sex offender even if you are a virgin?  The legal definition of sex crimes includes many other offenses besides those that include physical violence, such as rape or forcible touching.  Especially if the victim is a minor, the act of asking the victim for sexual favors or sending explicit messages is a crime, as is the possession of pornographic images depicting the abuse of minors.
In the News
Bradley Hock of Shippensburg is facing criminal charges for a series of Facebook Messenger communications he allegedly exchanged with a 15-year-old boy in February.  The charges include sexual abuse communication with a minor, felony solicitation of indecent assault, and solicitation of sexual assault, among others.  Police found out that these communications had taken place, and on March 18, they arrived at the location, in a remote area of rural Pennsylvania, where Hock had arranged to meet the teen and pay him for sexual favors.  Hock had sent numerous images of himself to the teen, and police were able to match Hock's tattoos to the ones that appear in the images.  Police took Hock to Cumberland County Prison after arresting him, but he posted his $10,000 cash bail and is currently free.
Contact an Attorney Today for Help
A Pittsburgh Internet sex crimes defense lawyer can help you if you are accused of engaging in illegal online communications of a sexual nature, even if the person with whom you were communicating misled you about their identity or age.  Contact the law offices of Gary E. Gerson about your case.
Resource:
cumberlink.com/news/local/crime-and-courts/shippensburg-man-charged-with-soliciting-minor-police-search-for-possible-other-victims/article_8b1abd49-a8d7-5dec-a364-2674a481daa0.html
https://www.pittsburghdefenselawyers.com/doylestown-mom-charged-with-harassment-for-online-bullying-of-daughters-cheerleading-teammates/