Allegheny County Man Gets Prison Sentence For Traveling While On Supervised Release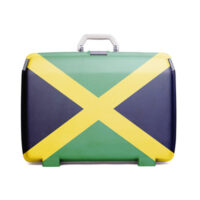 Supervised release, in which defendants get to live in their own homes while still technically serving their prison sentences, is better than mass incarceration, but it still means that law enforcement is constantly in your business, and any minor mistake can land you back behind bars.  Supervised release and probation are not the same thing, but they both involve living on your own or with family and working at a job, if your health permits, and frequent meetings with supervising officers.  Rapper Meek Mill's years-long ordeal with the whims of the judge in charge of his probation is the stuff of legend, and since then, Meek Mill has been an outspoken advocate for reform of the probation system.  The short version of the story is that, if you are on probation, parole, or supervised release, it is a crime to disobey the terms of your supervised release, which vary widely from one defendant to another, and which can be quite arbitrary.  For example, smoking cigarettes and getting back together with your ex are perfectly legal, unless the terms of your supervised release say otherwise.  If you are living this nightmare after a drug case, contact a Pittsburgh drug crime lawyer.
Wanderlust and Supervised Release Don't Mix
Although the terms of each person's supervised release are unique to that person, one feature of almost all supervised release sentences is that you are not allowed to travel very far from your place of residence, certainly not outside Pennsylvania, and in some cases, your supervised release even requires you to stay inside your home county.  After spending 14 years in federal prison, though, Kevin Carter of Allegheny County could not wait to feel the wind in his hair.  In 2003, Carter was convicted of heroin trafficking, and in January 2018, he got out of prison to serve the rest of his sentence on supervised release.  Over the next four years, though, he made at least 14 trips out of state, visiting Los Angeles, Las Vegas, and Walt Disney World.  He usually booked the tickets in his girlfriend's name in order to escape the notice of the authorities.
In the News
Carter is headed back to prison after his travels while on supervised release, but he had a few close calls before things went pear-shaped.  In April 2021, he got pulled over for riding his motorcycle while holding a three-year-old child on the gas tank.  Neither Carter nor the child had a helmet on.  Despite carrying a bag of weed in lieu of a driver's license or vehicle registration, Carter was allowed to remain on supervised release until the following April, when his cousin invited him to a destination wedding in Montego Bay, Jamaica, and Carter heeded the siren song of the friendly skies.  He was arrested at the airport while attempting to board the flight.  Now he must serve two years in prison.
Contact Gary E. Gerson About Drug Crimes Defense
A drug crimes defense lawyer can help you avoid extending your prison sentence if your drug crimes sentence involves supervised release.  Contact the law offices of Gary E. Gerson in Pittsburgh, Pennsylvania about your case.
Source:
triblive.com/local/penn-hills-man-sentenced-to-2-years-in-federal-prison-for-traveling-extensively-while-on-parole/