Bipartisan Bill Proposes Legalization Of Recreational Cannabis In Pennsylvania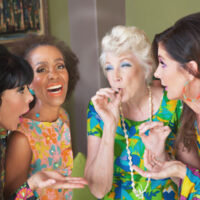 So many of the things that make Pennsylvania beautiful become even more beautiful when cannabis is involved.  Hiking in the mountains of Pennsylvania is even more rejuvenating when you are smoking trees, and Philadelphia soul sounds even smoother through a haze of smoke.  All of Pennsylvania's famous foods, from the Philly cheese steak to the Amish soft pretzel to the water ice to those perfectly rectangular French fries that make up for in natural potato content what they lack in crispiness.  Public opinion regarding cannabis has been changing in Pennsylvania and throughout the country, and cannabis laws have adapted as well, but for the time being, recreational use of cannabis remains illegal at the state level.  That could change soon, and prior convictions for cannabis possession could become eligible for expungement.  If a conviction from the days when cannabis was much more illegal than it is now is casting a shadow over your future, contact a Pittsburgh marijuana lawyer.
The Current State of Pennsylvania Cannabis Laws
As of July 2023, Pennsylvania is legal for medical use by any adult with a medical cannabis card.  The law establishing Pennsylvania's medical cannabis program went into effect in 2016, and the first licensed medical cannabis dispensaries began operating in 2018.  Pennsylvania was the 24th state to decriminalize medical cannabis.  Meanwhile, 13 local governments, including some cities and some counties, have decriminalized possession of small quantities of cannabis, even by people who are not enrolled in the medical cannabis program.  In 2015, Pittsburgh became the second Pennsylvania city, after Philadelphia, to decriminalize recreational cannabis use.
In the News
Two Pennsylvania senators have sponsored a bill that would decriminalize recreational use of cannabis in Pennsylvania at the state level.  The bill's sponsors are Sen. Dan Laughlin, a Republican from Erie, and Sen. Sharif Street, a Democrat from Philadelphia.  The bill would decriminalize all cannabis products, regardless of THC content and whether they are meant to be eaten or smoked.  According to Laughlin, the biggest change if the bill becomes law would not be the availability of legal cannabis; it is so easy to get a medical cannabis card that anyone who wants to purchase cannabis legally in Pennsylvania can do so.  Rather, the biggest change the bill would bring is that it would expunge criminal records for convictions of low-level cannabis crimes, such as possession of cannabis.  The number of people for whom an expungement of a cannabis conviction would come as a relief continues to grow.  More than 13,000 people were arrested in Pennsylvania for cannabis possession in 2021.  Legalizing recreational cannabis sales at the state level would also increase tax revenues by at least $400 million per year.
Contact Gary E. Gerson About Cannabis Crime Cases
A criminal defense lawyer can represent you if you are facing charges for a crime related to illegal possession, sale, or distribution of cannabis.  Contact the law offices of Gary E. Gerson in Pittsburgh, Pennsylvania about your case.
Source:
whyy.org/articles/legislation-sets-path-for-recreational-marijuana/