Is There Really A Criminal Offense Called Sextortion?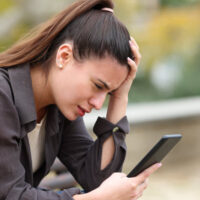 Every generation acts like the one after it invented sex.  Parents today are outraged about their kids sexting, just as our parents were outraged about us booty dancing, our grandparents were outraged about the free love movement, and their parents were outraged about the jitterbug.  Even though its name sounds like a clickbait neologism, sextortion is a real crime under Pennsylvania law, even though it has a more legalese sounding name.  Depending on the circumstances, sextortion can be a misdemeanor or a felony, but you should take criminal charges of sexual extortion seriously, because having a conviction on your record for a misdemeanor sex offense is no laughing matter.  If you are being accused of sexual extortion or another sex offense that does not involve physical contact, contact a Pittsburgh sex crime lawyer.
Pennsylvania Sextortion Laws
Sexual extortion is a lot like financial extortion, except that, instead of trying to coerce the victim into paying money or lying on the defendant's behalf, the defendant is trying to coerce the victim to perform a sexual favor.  The sexual favor could include physical intimacy or creating a sexually explicit video or image and sending it to the defendant.  Charges of sexual extortion apply if the defendant has engaged in any of the following actions in order to extort the sexual favor:
Threatening physical violence against the victim
Threatening to destroy the victim's property or otherwise cause financial harm to the victim
Threatening to accuse the victim of a crime or otherwise spread true or untrue information that could cause the victim to face civil lawsuits, loss of employment, or harm to reputation or personal relationships
Threatening to make or share a sexually explicit image or video of the victim
Sextortion is usually a misdemeanor when the victim is an adult, but it is a third-degree felony when the victim is a minor.  Creating or possessing sexually explicit images of minors is a felony, but it is charged separately from extortion.  Victims of sextortion have the right to file civil actions against defendants for illegal dissemination of intimate images.
In the News
Mickey Rapp of Harrisburg met a woman on Facebook and chatted with her under a fake name.  They never met in person, but in the context of their communications, they exchanged nude images.  Several times, they planned to meet, but neither one showed up, presumably because of their lack of trust in each other.  The woman cut off communications as Rapp became pushier about meeting in person.  After that, the woman received a text message from an unknown phone number with the nude image she had sent to Rapp and a threat to share the image.  The woman called the police, and now Rapp, 54, is facing criminal charges for sextortion.
Contact Gary E. Gerson About Sex Crime Cases
A criminal defense lawyer can represent you if you are facing charges for a sexual offense that only involves online communication.  Contact the law offices of Gary E. Gerson in Pittsburgh, Pennsylvania about your case.
Sources:
dailyvoice.com/pennsylvania/dauphin/harrisburg-ceo-accused-of-sex-extortion-affidavit/
legis.state.pa.us/WU01/LI/LI/US/PDF/2014/0/0115..PDF
legis.state.pa.us/WU01/LI/LI/CT/HTM/18/00.059.003.000..HTM