Black Creek Township Man Faces Charges For Possession Of Hundreds Of Images Of Child Sexual Abuse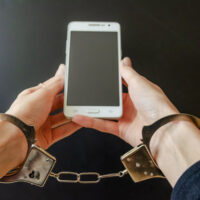 Social attitudes toward sexuality have become less puritanical in recent decades, and laws have changed in accordance with this.  The underlying idea is that people are free to live their sexuality as they choose, as long as in doing so, they do not harm anyone.  Thus, sexuality activity between consenting adults is legal regardless of marital status or gender.  Children and younger adolescents cannot, however, meaningfully consent to sexual activity, so all sexual acts involving an adult and a minor are legally considered to be exploitative and abusive.  Therefore, any sexually explicit images or videos depicting minors are deemed to have been made without the meaningful consent of the children or adolescents involved.  In fact, you can get felony charges simply for possessing such material, even if you did not create or distribute it.  If you are facing criminal charges for possession of child exploitative material, contact a Pennsylvania sex crimes defense lawyer.
Why Doesn't the First Amendment Protect Child Exploitative Images?
In 1969, the Supreme Court decision Stanley v. Georgia ruled unconstitutional most laws criminalizing possession of obscene material.  Pornographic images of child sexual exploitation are so harmful to the children depicted, however, that Osborne v. Ohio (1990) explicitly allowed states to pass laws criminalizing possession of such images.  In 2018, a federal law known as the Amy, Vicky, and Andy Child Pornography Victim Assistance Act set guidelines for paying restitution to the victims depicted in the images.  The law is named after three people whose childhood abuse appears in widely distributed obscene images.  The idea behind the law is that, every time someone buys or views an exploitative image of a child, it adds to the victim's trauma.  Amy, Vicky, and Andy (these are the pseudonyms given to the victims in court documents) were adults when the 2018 law went into effect, but their images were still circulating online, and their ordeal had lasted for decades.
In the News
In April 2020, the file-hosting service Dropbox alerted the National Center for Missing and Exploited Children two pieces of child exploitative content, namely one image and one video, uploaded to its platform.  It identified the person who uploaded them by the username Jern Yern.  Investigators later connected the username to Robert Salzer Erb of Black Creek Township.  Police obtained a search warrant for the rented house that Salzer Erb, 26, shares with his girlfriend.  Upon seizing a mobile phone and a tablet, police searched the devices and confirmed that the Dropbox content had come from Salzer Erb's devices, which also contained more than 200 other items of child exploitative content.  Salzer Erb faces charges for possession and dissemination of images and films depicting child sexual abuse, and criminal use of a communication facility.  His bond has been set at $150,000.
Contact an Attorney for Help Today
You can get in serious legal trouble for sex crimes, even if the allegations are for activities that took place entirely online, and a Pittsburgh sex crimes lawyer can help you exercise your legal rights.  Contact the law offices of Gary E. Gerson about your case.
Source:
timesleader.com/news/923596/black-creek-twp-man-faces-child-porn-charges