Crum Lynne Man Faces Human Trafficking Charges for Confining Woman to Hotel Room and Forcing Her to Engage in Sex Work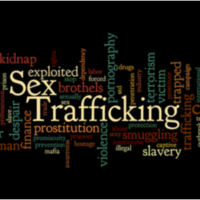 There is a growing movement to legalize sex work, as long as the parties are consenting adults.  Proponents of this reform believe that a person has the right to choose whether to trade sexual acts for money.  Even those who favor decriminalizing sex work believe that sexual exploitation of others should be illegal; in other words, it should be illegal to take advantage of someone's financial or emotional vulnerability to pressure them into unwanted sexual activity.  Currently, all aspects of sex work remain illegal in Pennsylvania.  It is illegal to receive money in exchange for sex, to pay for sex, and to benefit financially from sexual favors performed by someone else.  In addition to criminal penalties such as jail and probation, people convicted of these acts can be required to register as sex offenders.  If you are facing criminal charges for an offense related to sex work, contact a Pittsburgh sex crimes lawyer.
The Many Aspects of Human Trafficking in Pennsylvania
In 2018, 199 cases of human trafficking in Pennsylvania were reported to law enforcement, but the problem is probably even more widespread than that.  Although children and teens are vulnerable to being trafficked, not all victims are minors, and although human trafficking victims frequently experience sexual abuse, not all of them are forced to engage in sex work.  Some victims are lured by false promises into forced labor or otherwise exploitative working conditions, and the traffickers threaten them with violence if they try to escape.  If you suspect that human trafficking is going on near you or see a situation where a person appears not to be free to leave, you should contact law enforcement.
In the News
On May 10, someone called the police to voice suspicions that sex work was taking place in two rooms of a Hampton Inn in Plymouth Meeting.  Based on the tip, an undercover detective called the phone number listed on an advertisement for an escort service, and the number turned out to belong to one of the rooms at the hotel.  The person who answered told the detective the prices for various sexual services.  Based on this, police obtained a search warrant and searched the rooms.  A woman in one of the rooms told the police that she was being held captive in the room and forced to take drugs and engage in sex work and that Cornell Scott Milbourne took all of the money she received.  When police found Scott Milbourne, he had $3,000 in cash with him, and police arrested him.  He now faces charges for human trafficking/involuntary servitude, sexual assault, indecent assault of a child, promoting prostitution, and living off prostitutes.  He was taken to jail, and his bond was set at $1 million.
Contact an Attorney Today for Help
A criminal defense lawyer can help you if you are accused of offering to pay for sex or of profiting from sex work.  Contact the law offices of Gary E. Gerson about your case.
Resource:
dailyvoice.com/pennsylvania/montgomery/police-fire/da-suburban-philly-man-busted-in-hotel-prostitution-ring-held-woman-captive-gave-her-drugs/809561/
https://www.pittsburghdefenselawyers.com/man-faces-murder-charges-after-originally-telling-police-that-babys-fatal-injuries-were-the-result-of-an-accidental-fall/