Westmoreland County Couple Arrested on Allegations of Operating Meth Lab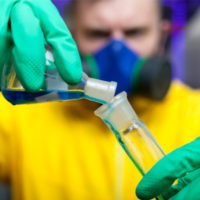 Depending on context, almost anything can be drug paraphernalia.  Is that souvenir spoon from the Liberty Bell gift shop hanging on the kitchen wall in its original decorative packaging, or is it on the kitchen counter, coated in residue that might be heroin?  Are those tiny plastic baggies full of spare buttons, or are they full of white powder that probably isn't baking soda?  If it is just a spoon in your jacket pocket, then there is some room for debate about whether it is drug paraphernalia or just an eating utensil, but if it is an entire meth lab, then the most important legal question is not whether it is associated with illegal drugs but whether the police were within their rights to search for it and find it.  If you are facing criminal charges for the manufacture of methamphetamine or any other drug, contact a Pittsburgh prescription drug crimes lawyer.
Methamphetamine Laws in Pennsylvania
Federal and state laws classify methamphetamine as a Schedule II controlled substance, which means that its abuse potential vastly outweighs the scope of its medical uses; cocaine is also a Schedule II controlled substance.  Therefore, the penalties for offenses related to methamphetamine are the same as those for other Schedule II controlled substances, and the maximum sentence depends on the quantity of methamphetamine found in the defendant's possession.  For some defendants facing a first offense drug possession charge, Pennsylvania offers pretrial intervention through drug court, where the court will drop the charges after the defendant completes substance abuse disorder treatment and other requirements.
Meanwhile, methamphetamine poses a unique set of dangers because of how widespread its manufacture is in private residences.  Most of the methamphetamine sold on the street is the product of home-based meth labs, where people manufacture methamphetamine out of over-the-counter cold medicine and various household chemicals.  The process of manufacturing methamphetamine carries a high risk of causing explosions.
In the News
In April 2021, state police in Westmoreland Township received a tip from an informant, saying that people were operating a methamphetamine lab out of a house in Loyalhanna, just outside the city limits of Saltsburg.  After obtaining a search warrant, they searched the house, where they found chemicals and equipment used in the red phosphorus method of synthesizing methamphetamine.  They arrested Jennifer Lynn Williams, 53, and Brian Miller, 51, and charged them with operating a methamphetamine lab, unlawful storage of chemical waste, possession with intent to manufacture a controlled substance, and possession of drug paraphernalia and drug precursors.  Both defendants have had previous run-ins with the law.  In 2014, Miller completed a pretrial diversion program after he admitted to forging vehicle documents, and in 2016, he served six months of probation for drug possession.  Williams was on probation for DUI at the time of her arrest.  Each defendant's bond was set at $100,000, but neither of them posted bond.
Contact an Attorney Today for Help
A criminal defense lawyer can help you if you are accused of manufacturing methamphetamine or any other drug.  Contact the law offices of Gary E. Gerson about your case.
Resource:
triblive.com/local/westmoreland/loyalhanna-township-couple-accused-of-operating-meth-lab/
https://www.pittsburghdefenselawyers.com/crum-lynne-man-faces-human-trafficking-charges-for-confining-woman-to-hotel-room-and-forcing-her-to-engage-in-sex-work/