Eric Riddick Released from Prison 29 Years After Wrongful Conviction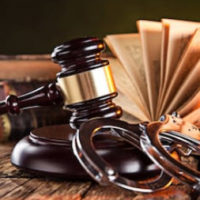 In November 1991, Eric Riddick stood on a balcony in Philadelphia and watched in horror as his friend William Catlett was gunned down on the street below.  In the summer of 1992, a jury convicted Riddick of murder, and he was sentenced at age 22 to life in prison.  For reasons that highlight failures of justice at every possible juncture, he served 29 years of his sentence before being released this year.  Riddick's case is just one example of how what the criminal justice system is supposed to do and what it does are often very different things.  If you are facing criminal charges, or even if you have already been wrongfully convicted or unfairly sentenced, contact a Pittsburgh murder defense lawyer.
How Does an Innocent Man Spend 29 Years in Prison?
Riddick's conviction was due in large part to which evidence the jury heard and which evidence they did not hear.  The prosecution called Shawn Stevenson, an eyewitness to the shooting that claimed Catlett's life, to testify before the court.  During the investigation, Stevenson told four different versions of events, but the one he presented at Riddick's trial had Riddick firing from the balcony and striking Catlett.  The prosecution did not present ballistic evidence, which showed that the bullet that struck Catlett came from below, so Riddick could not have fired it.  They also did not let Riddick's lawyers know that they possessed this evidence.  The law requires the prosecution to disclose to the defense any exculpatory evidence it possesses; exculpatory evidence is evidence that points to the defendant's innocence or casts doubt on the defendant's guilt.  By denying Riddick's defense team an opportunity to present credible evidence indicating his innocence, the prosecution violated his rights, which should entitle him to a new trial.
Determined to seek justice, Riddick used whatever resources he could find in prison to appeal his conviction.  Meanwhile, in 1999, Stevenson recanted his testimony against Riddick, and he confessed that police had coerced him into fabricating the story that implicated Riddick in the crime.  Riddick did not receive Stevenson's 1999 affidavit recanting the testimony until 2003, when the statute of limitations for an appeal based on the affidavit had passed.
In the News
As for how an innocent man goes free after a wrongful conviction, Riddick says that it takes a village to get justice.  Throughout 29 years behind bars, Riddick never ceased his efforts to exonerate himself and also to be a mentor to younger men he met in prison.  In 2013, he met a fellow prisoner who changed his life, namely Robert Rihmeek Williams, known in his music career as Meek Mill, who was in prison because of an entirely different injustice.  Meek Mill's ordeal with a protracted probation sentence is well known, as are his endeavors to help exonerate wrongfully convicted people and to raise awareness about the need for criminal justice reform.  Meek Mill connected Riddick to resources to help advance his case for exoneration, and on May 28, 2021, Riddick walked out of a Philadelphia courthouse with his wife and his mother, after spending 29 more years behind bars than justice would dictate.
Contact an Attorney for Help
A criminal defense lawyer can help you if you have been convicted of a crime you did not commit.  Contact the law offices of Gary E. Gerson about your case.
Resource:
yahoo.com/gma/eric-riddick-released-serving-29-030645203.html
https://www.pittsburghdefenselawyers.com/man-faces-murder-charges-after-originally-telling-police-that-babys-fatal-injuries-were-the-result-of-an-accidental-fall/