Jury Finds New Kensington Man Not Guilty of Drug Delivery Resulting in Death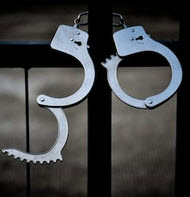 You can probably think of a few movies where the climactic scene involves a jury finding someone not guilty at trial, but only a small percentage of criminal cases result in acquittals.  Most cases result either in guilty pleas, sometimes involving a reduction of charges, or else in the charges getting dropped.  This means that, when you hire a criminal defense lawyer, there is only a small chance that you and your lawyer will prepare to argue your case in front of a jury.  If you do, the jury will acquit you (find you not guilty) if they believe that there is reasonable doubt as to whether the allegations against you are true.  A Pittsburgh criminal defense lawyer can help you make a wise decision about how to respond to your criminal charges.
Drug-Induced Homicide and the Drug Overdose Response Immunity Law
In Pennsylvania, it is possible to get felony charges if someone dies after taking drugs that you provided to them, whether or not the victim paid you in exchange for the drugs.  The drug-induced homicide law has led to criminal charges against many people who did not know the chemical composition of the powder or pills they shared with their friends and who certainly did not mean the victims any harm.  To protect people from unfair criminal charges, as well as to prevent overdose deaths, Pennsylvania has implemented an Overdose Response Immunity Law, which states that you cannot get criminal charges in connection with someone else's drug overdose if you attempt to get the person to safety, such as by calling 911 or transporting the victim to a hospital.  Most first responders carry naloxone, so if you call for help, chances are good that the first responders will be able to reverse the overdose.  As long as you give your real name and the victim's real name (if you only know the victim's first name or nickname you can provide that), no one will search you for drugs or drug test you.
In the News
In June 2018, John Charlton, Jr. was found dead in the front seat of his pickup truck in the parking lot of a Taco Bell in New Kensington.  The cause of death was ruled to be an accidental overdose of heroin and fentanyl.  Friends of Charlton alleged that they had bought the drugs which caused his overdose from Adrian Morris, who was 21 years old at the time.  Morris pleaded not guilty to drug delivery resulting in death.  At trial, Morris's defense lawyer argued that there was no evidence claiming that the fentanyl-laced heroin came from Morris and that Charlton's friends were simply trying to shift the blame to Morris.  A jury found Morris not guilty.  Keith Klingensmith of Oklahoma Borough, who testified against Morris, is currently facing charges, based on allegations that he abandoned Charlton at the Taco Bell on the night of his death.  All of these criminal charges could have been avoided, and Charlton might still be alive, if his friends had sought medical assistance for him.
Contact an Attorney Today for Help
A Pittsburgh prescription drug charges lawyer can help you if you have been unfairly charged with possessing or distributing drugs.  Contact the law offices of Gary E. Gerson about your case.
Resource:
triblive.com/local/valley-news-dispatch/new-kensington-man-acquitted-of-charges-in-2018-overdose-death
https://www.pittsburghdefenselawyers.com/participants-in-pittsburgh-home-health-fraud-conspiracy-sentenced-to-probation-and-home-detention/