Participants in Pittsburgh Home Health Fraud Conspiracy Sentenced to Probation and Home Detention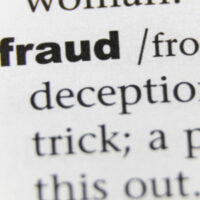 Almost everyone has received medical care at some point in their lives, but how many people truly understand how billing for medical services works?  On the one hand, you might think you have paid your bill for an emergency room visit, only to get surprise bills in the hundreds of thousands of dollars because the doctors and radiologists who treated you at the ER are not covered by your health insurance.  Surprise medical bills may be going away soon because of new changes to the law, but the numbers are even fuzzier when healthcare providers must negotiate with private insurance companies and federal entities like Medicare and Medicaid about the cost of services.  This lack of transparency about billing means that it is easy for fraud to go unnoticed for long periods of time.  In 2020, 16 people in Pittsburgh faced criminal charges for a years-long operation in which they submitted fraudulent claims to Medicaid over a period of several years.  If you are facing charges for healthcare fraud, contact a Pittsburgh financial crimes defense lawyer.
What is Healthcare Fraud?
Medicaid is a federal and state program that provides free health insurance for low-income adults and their children.  The services it covers include nursing home care and assistance from home health aides, in addition to physician visits, in-hospital treatment, and prescription drugs.  At least 74 million Americans, nearly a quarter of the U.S. population, receive health insurance through Medicaid.  Healthcare fraud is when people in the healthcare industry submit inaccurate claims to private health insurance companies, Medicare, or Medicaid for the purpose of enriching themselves instead of just to get reimbursed the agreed-upon amount for providing medically necessary services to patients. In some cases, the providers falsify claims so that it looks like patients received treatments or medical devices they never received.  In other cases, physicians have ordered diagnostic tests or issued medical devices to patients just so they could submit claims for them, even though the patients did not need them.
In the News
An investigation into four home healthcare companies in the Pittsburgh area led to the arrest of 16 people on charges of healthcare fraud and conspiracy to commit healthcare fraud.  Moriarty Consultants, Inc., Activity Daily Living Services, Inc., Coordination Care, Inc., and Everyday People Staffing are the companies involved.  The conspirators submitted nearly $80,000,000 in fraudulent claims over a six-year period.  These claims, which were for services never provided, often falsely listed the defendants' family members as employees who purportedly performed the services.  Some of the defendants have pleaded guilty and received sentences; the maximum possible sentence for a single count of healthcare fraud is ten years in prison.  Terra Dean was sentenced to four years of probation, including six months of home detention.  Larita Walls received a sentence of five years of probation, including six years of home detention, and Tionne Street's sentence was three years of probation, including six months of home detention.
Contact an Attorney Today for Help
If you are facing felony charges for fraud, it is possible to avoid prison with the help of a Pittsburgh white collar crimes lawyer.  Contact the law offices of Gary E. Gerson about your case.
Resource:
justice.gov/usao-wdpa/pr/two-defendants-sentenced-multi-million-dollar-health-care-fraud-conspiracy-0
justice.gov/usao-wdpa/pr/pittsburgh-resident-sentenced-multi-million-dollar-health-care-fraud-conspiracy
https://www.pittsburghdefenselawyers.com/pennsylvania-woman-pleads-guilty-for-her-role-in-synthetic-identity-fraud-conspiracy/