Pennsylvania Woman Pleads Guilty for Her Role in Synthetic Identity Fraud Conspiracy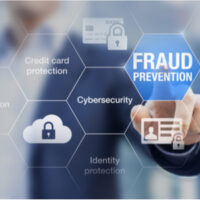 If someone made fraudulent transactions using your social security number, you would probably find out quickly.  Financial institutions are always on the lookout for fraud, and given that your bank sends you fraud alert texts when you so much as make a purchase at a Wawa outside your home county, the bank would certainly contact you if someone tried to open a bank account using your social.  Would you have found out if someone was misusing your social security number when you were in kindergarten, though?  Children are among the most vulnerable people to a type of identity theft called synthetic identity fraud.  If you are facing charges for synthetic identity fraud, contact a Pennsylvania identity theft lawyer.
What Is Synthetic Identity Fraud?
In simple identity theft, the perpetrators steal as much identifying information as possible about the victim in order to impersonate the victim convincingly.  The perpetrators may use the victim's social security number, name, birthdate, and address, for example, when opening a bank account or a business in the victim's name.  By contrast, synthetic identity fraud involves stealing the victim's social security number and constructing a new identity around it; this is called a "synthetic identity."  The perpetrators typically give the SSN a new name and birthdate and then open multiple accounts in its name, as if it were the real you and you were just an impostor.  Imagine trying to open a bank account when you turn 18, only to find out that your social "actually" belongs to 36-year-old Balthazar Bloggins, who already has a bank account and owns a business.  Victims of synthetic identity fraud are usually children, or else inmates serving long prison sentences; the former are likely not to know their social security numbers, and the latter are likely not to find out about the fraud.
In the News
In early 2019, Fatou Djambo of Philadelphia pleaded guilty to one count of aggravated identity theft and one count of conspiracy to defraud a financial institution.  Her alleged co-conspirators are Kashif Idrees and Talat Maan of Maryland and Syed Rahman and Jaheed Ahmed of New Jersey.  The conspiracy consisted of using the names and social security numbers of children and attaching false birthdates to then, to make the synthetic identities appear to be adults.  The defendants allegedly opened bank accounts in the name of the synthetic identities and kept the accounts in good standing for several years.  Djambo confessed that she conspired to obtain driver's licenses for the synthetic identities.  The defendants then allegedly used the synthetic identities to borrow more than $2 million and never repaid the money.  Information about Djambo's sentence, if she has received one, is not available in published sources.
Contact an Attorney Today for Help
Defrauding a financial institution carries a maximum penalty of 30 years in prison, but with the help of a Pittsburgh identity theft lawyer, you can avoid the harshest penalties for your charges.  Contact the law offices of Gary E. Gerson about your case.
Resource:
justice.gov/usao-nj/pr/pennsylvania-woman-admits-participating-credit-card-bust-out-scheme-defraud-banks
https://www.pittsburghdefenselawyers.com/jury-acquits-police-chief-of-theft-by-deception/