Pittsburgh Woman Sentenced to 39 Months in Prison for Identity Theft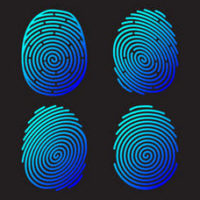 With information being shared so easily on the Internet, it is easier than ever for one person to impersonate another convincingly enough to make fraudulent financial transactions in that person's name.  Despite consumers' caution regarding identifying information such as social security numbers and birthdates, identity theft is common enough these days that most consumers have received alerts to their mobile phones, asking if it is really them making a credit card purchase or signing into an email account.  In the old days, successfully pretending to be someone else was all in the attitude.  Consider the case of Alan Conway, who defrauded numerous people out of thousands of dollars, on the pretense that he was the celebrated film director Stanley Kubrick and that the film studio would pay them back.  He appeared so convincing that it did not seem to matter that Conway was gay, British, and clean-shaven, while the real Kubrick was bearded, heterosexual, and spoke with a thick New York accent even after living in England for decades, to say nothing of Kubrick's adversarial relationship with film studios.  Today, the ability to obtain money or make purchases in another person's name depends on the perpetrator getting access to the victim's personal information, such as a credit card number or social security number, which is what happened in a recent Pittsburgh identity theft case.
What Is Identity Theft?
Identity theft is when a person uses another person's identifying information, such as a credit card number or bank account number, without the victim's permission, for the financial gain of the identity thief.  An action could still count as identity theft if the victim was aware that the identity thief knew the victim's identifying information, but the identity thief used the information for purposes not authorized by the victim.  For example, a personal assistant could be guilty of identity theft if his employer had told him his social security number, and then the assistant used that information to open a line of credit in the employer's name without the employer's knowledge.  Identity theft also sometimes takes the form of using a victim's social security number in order to apply for a government-issued ID card in the person's name.
In the News
A federal court found U-Majesty Williams of Pittsburgh guilty of wire fraud and identity theft and sentenced her to three years and three months in prison.  Her sentence is to be followed by three years of supervised release.  The court found that Williams had participated in a conspiracy to misappropriate identifying information from victims.  The conspirators used the information to apply for ID cards, rent vehicles, purchase valuable items, and apply for credit in the victims' names.  Williams possessed a counterfeit state ID from Ohio, which had her picture but the victim's name and date of birth.  She used this ID to buy more than $7,000 of jewelry on credit from Kay Jewelers at the Ross Park Mall.
Reach Out to Us Today for Help
No matter the charges, your best hope is representation by a skilled defense lawyer.  Contact the Law Offices of Gary E. Gerson in Pittsburgh if you need assistance with your case.
Resource:
stl.news/pennsylvania-news-pittsburgh-resident-u-majesty-williams-sentenced-to-3-years-in-prison-for-fraud-scheme/219134/