Pittsburgh Jury Finds Career Con Artist Guilty of Identity Theft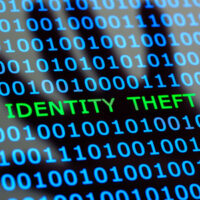 Why would someone temporarily take on another person's identity?  Is it for financial gain or purely for personal reasons?  If it is the former, pretending to be someone else for purposes of using their money to buy necessities you cannot afford is a less egregious crime than fraudulently using someone else's identifying information to live a luxurious lifestyle for an extended period.  In the latter case, there is an even greater variation among the motivations for identity theft.  Some people really want to escape from their own painful realities and become someone else.  Some are attracted to the thrill of seeing how many plausible lies they can construct before someone finds out the truth.  A man recently convicted of identity theft charges in Pittsburgh had an even more bizarre explanation for his actions.
Fraud vs. Identity Theft
The crimes of fraud and identity theft are often mentioned together, since some cases of fraud also involve identity theft.  Fraud is simply knowingly providing false information for the purpose of one's own financial gain.  Identity theft is when you use a person's identifying information, such as their social security number or bank account number, without their permission to make transactions without their knowledge.  Identity theft is highly damaging to victims; even if the identity thief only came away with a small amount of misbegotten money, the victim is left with the effects of the thief's actions for a long time.  Consider that, if someone borrows your car against your wishes and totals it, you get a fresh start with a new car, but if someone ruins your credit by fraudulently using your social security number, you can't just start over again with a new social security number.
In the News
In November 2019, a federal jury in Pittsburgh found Frederick Banks guilty of five counts of aggravated identity theft and one count of wire fraud.  In 2013, Banks used an acquaintance's identity to open a Forex account in the man's name, and once the account was open, he submitted requests to have Forex transfer more than $200,000 into Banks' own personal bank accounts.
Banks could face anywhere from two to 22 years in prison, but given his prior criminal record, he will probably receive a longer sentence.  The justice system has already declared him a "vexatious litigant."  Over a period of many years, he has filed numerous lawsuits for no apparent reason other than to be a nuisance.  For example, in 2014, he petitioned the court to dismiss the charges against Bernie Madoff.  In 2015, when Laurel Schlemmer was on trial for murdering her children, Banks filed a motion saying that Schlemmer only killed the children because the CIA ordered her to do so.  Banks has also claimed that the CIA controls his thoughts and has cited this as a motivation for his financial crimes.
Reach Out to an Attorney for Help Today
Identity theft is a favorite bogeyman in popular culture these days, but a financial crimes defense lawyer can help show the jury the real you.  Contact Pittsburgh identity theft lawyer Gary E. Gerson about identity theft charges.
Resource:
justice.gov/usao-wdpa/pr/jury-finds-chronic-felon-guilty-wire-fraud-and-aggravated-identity-theft
https://www.pittsburghdefenselawyers.com/allison-park-doctor-charged-with-fraud-for-writing-unlawful-prescriptions-for-opioids/