Do Pennsylvania's Laissez Faire Smoking Laws Cause DUI Incidents?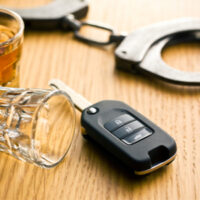 Sure, there are social drinkers who have never lit a cigarette, and there are cigarette smokers who do not drink alcohol but for the most part, drinking and smoking go together.  The neon signs in bars and the glow of cigarettes add to the atmosphere of conviviality.  At least, that was how the old generation saw it.  Ashtrays and even cigarette vending machines were ubiquitous in the days when there were only three channels on TV, and at certain hours of the night, so were drunk drivers.  DUI laws have prevented countless accidents, and restrictions on smoking in public have also prevented many cancer deaths, but a recent study suggests that smoking bans can have an unintended effect, namely increasing the incidence of drunk driving.  By the author's logic, Pennsylvania's current laws about smoking cigarettes in public places are the perfect storm for DUI.  Whether or not smoking bans play a role in your choice of drinking establishments, a Pittsburgh DUI defense lawyer can help you if you are facing criminal charges for drunk driving.
Smoking Bans and Pennsylvania Law
Pennsylvania's Clean Indoor Air Act, and in 2008, Governor Ed Rendell amended it to ban smoking in all indoor workplaces.  Bars that derive 20 percent or less of their revenue from the sale of food can apply for exemptions to the ban.  Practice, this means that Pennsylvania allows smoking in bars on a case-by-case basis.  In the past several years, more than 4,000 bars per year have applied for exemptions, but each year, fewer exemptions have been granted.  According to data gathered at the end of 2019, Allegheny County has 372 establishments that allow smoking, followed by Luzerne county with 114, Westmoreland County with 75, Delaware County with 67, and Beaver County with 63.
In the News
Anne Burton, who is soon to graduate from the economics Ph.D. program at Cornell University, recently published a paper that showed a correlation between an increase in the number of DUI accidents with the implementation of local bans on smoking in bars.  Specifically, she found that there were more DUI crashes in areas where some cities banned smoking but others allowed it.  Her article focused on citywide ordinances that ban smoking, but Pennsylvania's bar-by-bar exemptions (Philadelphia is the only city in Pennsylvania with its own citywide smoking laws) could easily have the same effect.  Burton hypothesizes that smoking bans don't make people more likely to drink; rather, they make people drive greater distances after drinking.  If some bars in the area allow smoking while others don't, people who want the smoke-filled bar experience will drive across town to find a bar where they can enjoy their cigarettes.  Then, instead of driving home from their neighborhood watering hole, they will drive all the way from Allegheny County.
Contact an Attorney Today for Help
If you drank a moderate amount but took a long enough drive for the police to find out that your blood alcohol content was above the legal limit, a Pittsburgh DUI defense lawyer can help you.  Contact the law offices of Gary E. Gerson about your case.
Resource:
vox.com/22174826/smoking-drinking-cigarettes-health-drunk-driving-vaping-research-marijuana-legalization
usnews.com/news/best-states/pennsylvania/articles/2020-01-25/why-you-can-still-smoke-at-some-pennsylvania-bars#:~:text=Pennsylvania%20is%20one%20of%2010,bans%20on%20smoking%20in%20bars.
https://www.pittsburghdefenselawyers.com/despite-its-religious-and-medicinal-uses-salvia-divinorum-is-illegal-in-pennsylvania/